Matthew Rosa – The Network Marketing Magician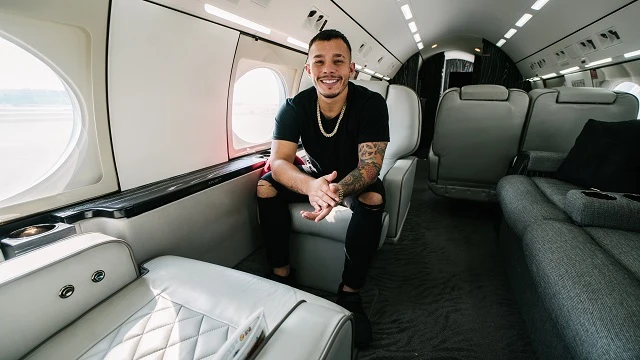 At 25, this young entrepreneur is making his mark and creating an impact in the world of Network Marketing. In a very short span of time Matthew Rosa and his partner, Jason Brown have become one among the top 10 income earners in the world of Networking Marketing. With a consumer base of over 50,000 customers across the world, they have built an organization that is adding value and wealth. The customer-centric business model of his organization is winning the trust and the loyalty of the customers.
Matthew Rosa – Humble Backgrounds
Life has not always been easy for Matthew. During his growing up years, he has faced the struggle that came along the way. In his family, getting through high school was a rare affair, and any form of legal entrepreneurship was an unimaginable thing. He had to drop out of school in his 11th grade as he had to take care of his siblings – a little brother and a sister. Those were difficult days when he had to shuffle between jobs to make ends meet. He had worked almost all kinds of odd jobs from a Massage Envy to Chipotle trying to find the correct path and direction to his life.
Coming from such a background where hardships were a way of life, he quickly evolved in adapting to the difficult circumstances and making most of every chance that came his way. His life has prepared him for all the roles and infused in him the courage and determination to make it big. And eventually, when he was introduced in this industry he took it up as a challenge with that firm belief in himself and hope for creating a better tomorrow.
Matthew Rosa – Success Story
Even after breaking into the world of Network Marketing, his initial years were still full of hardships. He could barely have enough to pay for all his bills and had to rely on his fiancé for financial help. He had teams dropping again and again but every adversity he faced was dealt with more belief and greater determination. It was this firm belief that has had in himself, that helped him change the world not only for himself but many others he came in touch with.
In the last 5 years, his tremendous success is testified by hundreds and thousands of people he has mentored and spoken to. He motivates and mobilizes masses with sublime ease and makes every hardship, every difficulty, look like some piece of cake. You will see masses from all walks of life coming in to listen to him. That's because when life knocks you down, a little bit of motivation, a gentle kind of a push is all you need. And Matthew is a master in the art of lending that little motivation everyone is looking for.
Matthew Rosa – A Synonym of Persistence and Perseverance
It is the never say never and the never quitting attitude that has helped Matthew be where he is today. The patience, perseverance, and spirit to win all the battles of life against all the evens and odds were the basis of his breakthrough success in the last couple of years. Ranked as Chairman 500, Matthew and his partner have featured in numerous books, news and media outlets and podcasts sharing their experiences.