Emannuel Almonor – A Self Made Businessman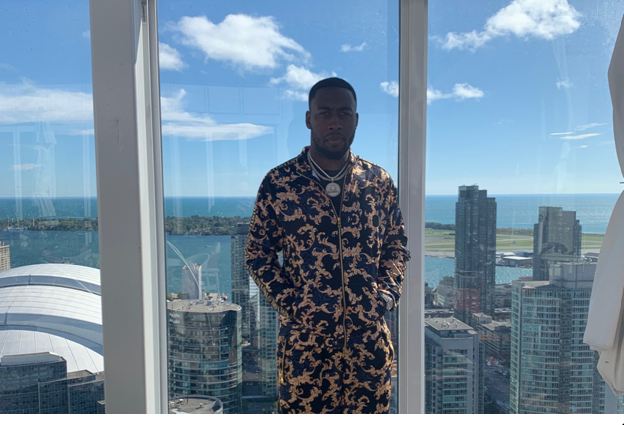 The journey of this brilliant businessman, Emmanuel Almonor AKA Manny Mclaren started when he was still quite young. At 17, when people are still in college, Manny (as he is fondly called) was leaving no chance that came his way to make some money. From working in Hollister spots to any random job providing minimum wages, he has been there and done that. His persistence and perseverance to keep doing things and keep making money are what helped him get recognized and get breakthrough success in a short time.
The turning point of his life came when he was offered a sales job at AT&T Store by a manager there. And, there was no looking back. He got promoted as a Store Manager in 3 months and then climbed up ranks to become a multi-store manager and eventually District Sales and Training Manager. His stint at AT&T gave him those precious business lessons that taught him the tricks and tactics of running a business.
He has been saving money to start a business but did not know what. And in a few years, when he learned at a poker club that call centers are quite profitable, he opened a few of them. Along with the call centers, he opened several other small businesses such as car washes, lawn care, prepaid phone stores, etc. All of these experiences helped him set up and sustain what he has today.
Currently, Manny is running 3 major businesses successfully. He has 9 tax offices in Florida along with a real estate business. But the one he cherishes the most is his Record Label, Omega Music Marketing. Music has always been his passion and he loves to get renowned artists and singers on board for his production ventures. Apart from that he also has a lot of other businesses such as daycares, real estate offices and amazon stores and all of them are quite profitable
Emmanuel Almonor – The Learnings to Ponder on
But life has not always been that easy for Manny. He warns people against trusting others easily and especially in terms of business terms and agreements, he advises that everything needs to be contracted. He believes that saving money for the right opportunity helps so that you can invest when there is a chance. Meeting new people is important too as he thinks making connections and improving your network is the key to getting things done.
Another thing he warns people to stay wary of is to make sure they are not doing everything at once. The idea is to pick up one thing at a time, build it, perfect it, sustain it and move on to the next.
That's because as Manny explains if you have too many things to handle you won't be able to give everything your 100% even when you need to.
Emmanuel Almonor – The Synonym of Success
Emmanuel Almonor AKA Manny Mclaren's life has been full of twists and turns and while he has been successful in negotiating through the turbulent times without too many losses, many times he has lost a lot of money in investing badly in good looking prospects. But the only thing that kept him going was consistency he maintains. He always believed in chasing his dreams no matter what it takes, without caring for the obstacles. He always makes things happen rather than waiting for things to take place.
Leadership as per Manny also means to follow. You sometimes need to move a step back to take a leap forward and that belief makes Manny stand out from the rest.
Emmanuel Almonor AKA Manny Mclaren's tips
Emmanuel Almonor AKA Manny Mclaren has some tips for those who want to build wealth as he did. The first thing he advises you is to come up with achievable goals. Just set some goals you wish to achieve within a specified period. This will be your source of motivation and will drive you to keep working hard even when you feel like giving up. It's better to start with short term goals, but they sure they are connected to your long term goals. The more you achieve the small ones, the more you'll be driven towards achieving the big ones, and before you know it, your life will have changed.
Another tip from Emmanuel is to come up with a strict plan that you will follow as you work towards your goals. With no plan at all, you will not know or follow any steps to work towards a goal. Make sure that the ideas you create and follow will be achievable and that they can push your limits. Emmanuel also advises that having plans will not yield results without proper time management. You have to know how to manage your time to work on every project individually. Always keep in mind that there are only 24 hours in a day to spend those hours wisely and be productive throughout the day.