Michael John Mendoza The Go To Designer In The Industry Lets his work speak for itself now launches his newest Brand " Hustle With God "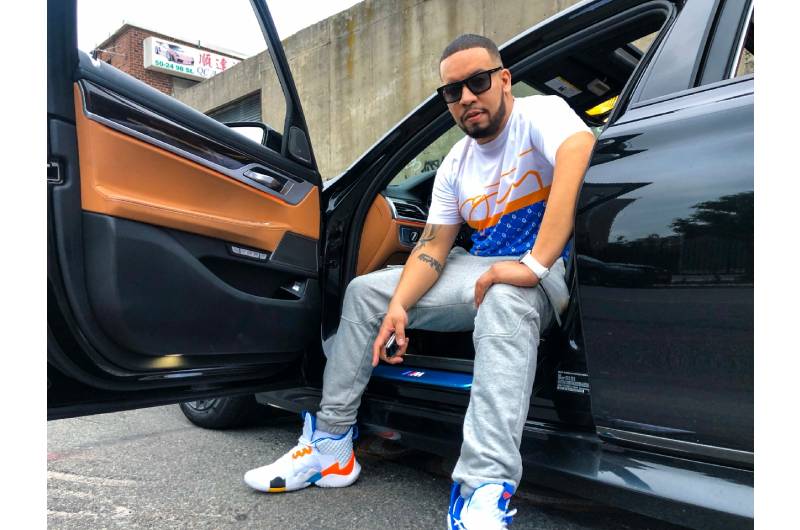 Meet Michael J. Mendoza, the man who not only directs & produces music videos but also has extensive business and entrepreneurial experience. People doubted him when he left the Criminal Justice scholarship program from St. Johns in 1999 for Entrepreneurship, but he proved himself right with his skills, determination & resilience.
Successful today, although things were not always fine for him back in the day. Born in Queens, NY, to a Colombian mom and Peruvian dad, the death of his father when he was only 9 changed his outlook on life. The death wish of his father and the struggle of his mother holding three jobs to feed him and his two sisters made him a beast.
In 1995 at the age of 14, he got into the design & printing industry and absorbed everything he could about Adobe could offer. At that time, although he was already interested in the creative process of making music, he didn't feel he was ready to take on that world just yet.
His cousin Mimi Ibarra, a famous composer, and artist in the Salsa Industry, was a motivation source for him. He was impressed by hearing her work on the radio, hit after hit til this day. Little did he know that his work in the design industry will eventually lead him to one day be part of it all. Now, he combines the knowledge from the business, art & music to create masterpieces that every artist needs as tools to excel.
He has fought the odds and has managed to stay independent. He runs his own business in Queens, NY. His "Art Smart Group" provides design services to the NY residents, Tristate area, and various other US states as well.
The reason why he always receives positive reviews from clients and respect from his peers is because he manages to make astonishing unique designs every time he sits to work. His creative masterpieces have depth and detail, which makes others respect his efforts. The feedback of his clients pushes him to keep on working hard and providing what his audience demands.
Making a quick buck has never been his motive. He loves his craft, respects his creative process, and values the time of his clients and listeners. He knows that what he produces speaks for himself, which means achieving perfection in work. But the most surprising thing is that he does all this while juggling through meetings, emails, and 100s of messages.
His biggest and latest project is "Hustle With God," an apparel and lifestyle brand launching in Summer 2021 that will focus on bringing kids to the forefront. To him, kids are the "Future," so his goal is to help them achieve the best in life. That's why he's working closely with his 16 years old cousin Elijah Mejill to launch Valioso Clothing Co. Through his mentorship he has helped many making a career in the printing & design world.
Creating everything from scratch has blessed him to never run out of ideas. He has also been blessed to work with his childhood favorite musician Juju From The Beatnuts. Today they are good friends and the relationship has lead to a few good business opportunities in the near future. He is on the lookout for working with artists who have the same mindset as him. You should keep your eyes and ears open for this amazing artist & entrepreneur.