Mike Ogbebor, The Real Estate Guru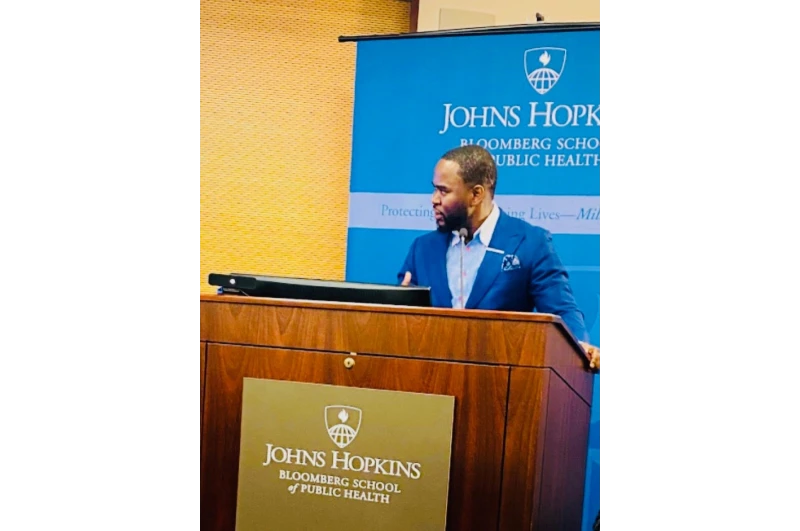 Mike Ogbebor, 38, (@MikeInc__) took an incredible risk at the age of 21, dropping out of medical school to pursue his passion for business. The risk paid off mightily, as Mike has earned millions investing in real estate and has achieved great success as a motivational speaker, wealth coach, and professional options trader.
Mike got his start in business investing in real estate when a trusted mentor told him that land always carries value.
He researched real estate tirelessly, constantly searching for possible investments. His relentless work ethic combined with his innate ability to recognize profitable investments has led to Mike becoming recognized as one of the top 40 American real estate investors under 40-years-old.
Mike may have a natural aptitude for real estate, but his passion for creating wealth has propelled him into several sectors of business.
Mike founded Newline Investors, a venture capitalist firm that focuses on helping entrepreneurs develop their start-up businesses. He has taken his years of business experience and has used it to help people live up to their financial potential, for which he finds great reward.
With Mike's impressive resume, it may come as a surprise that his greatest talent might actually be the ability to bring out the best in others. He has taught thousands to stop living paycheck to paycheck while helping them break out of the monotonous routines of a 9-5 job.
"As a millennial, it is important for me to share the knowledge I have learned to help other millennials achieve success outside of a 9-5 job," said Mike.
Mike has become a sought after wealth coach and has overseen some of the best minds in finance and real estate investment. He has helped many people generate their own wealth through workshops, seminars and live speaking engagements.
Mike fills arenas, teaching the keys to successful entrepreneurship. His story of hard work, perseverance, and dedication resonates with many, inspiring them to begin their own entrepreneurial journeys.
With a goal of helping at least 20 people earn $1,000,000 by 2022, Mike won't stop as a wealth coach any time soon.
Mike believes he can help any entrepreneur as long as they have a strong work ethic and a positive mindset, as these attributes have been essential to his own success.
"Mindset is everything. You have to see the success in your mind before you can actually experience it," said Mike. He quotes proverbs 23:7, saying "as one thinketh so is he."
The greatest tips Mike can give any aspiring entrepreneur are to create multiple sources of income and to create a dependable like-minded team. He received these tips from a mentor and believes them to be integral to the creation of long-lasting wealth.
Mike has developed an incredible following over the years and currently has over a million followers on Instagram.
To learn more about Mike and how to create wealth, follow him @MikeInc__.