Mohammed Racim: Google celebrates Algerian artist's 125th birthday with Doodle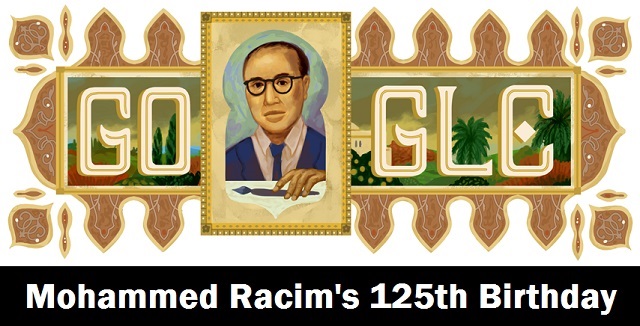 Google Doodle celebrates the 125th birthday of Algerian artist Mohammed Racim (محمد راسم), who established the Algerian School for Miniature Painting with his brother, Omar, on June 24, 2021.
Who was Mohammed Racim?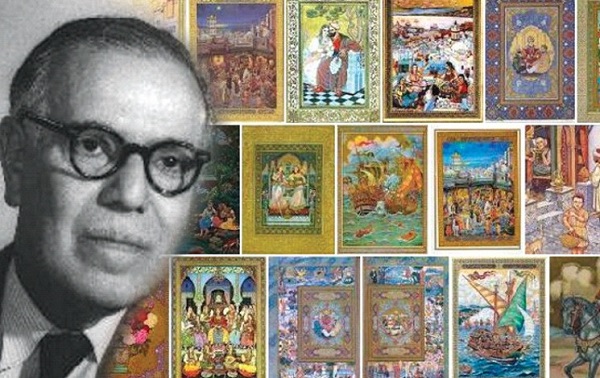 Mohammed Racim (محمد راسم) was born on June 24, 1896, into a recognized family of artists of Turkish descent in Algiers, Algeria, then, at that point a French colony. Considered one of the first Algerian painters who lived and worked in the Casbah in Algiers.
Mohammed Racim was raised to join his family's business. His ability for drawing was perceived during his primary education when he was given work copying Islamic decorative motifs for the state workshops set up by Governor Charles Jonnart.
In 1910, Racim finished his studies at a French colonial school that trained Algerians for the skilled trades. Racim became a draftsman in the Cabinet de Dessin (Drafting Office) in the Service of Indigenous Arts after Prosper Ricard, then the inspector of artistic and industrial education in Algiers, seen Racim's outstanding work.
By around 1914, Mohammed Racim found the works of the Persian, Mughal, and Andalusian miniatures made for the private use of the Muslim nobility. Racim's main patrons were businessmen and government authorities who esteemed his re-production of the milieu of old Algiers.
Mohammed Racim (محمد راسم) advanced a personal hybrid form of expression through the miniature whereby he would use traditional materials and classical arabesque and calligraphic styles, yet use them to frame figurative inserts that had some modern features.
As a young person, Mohammed Racim got to know Nasreddine Dinet, who prompted him on painting the figure and assisted him with acquiring commissions to decorate books with calligraphic plates. Racim's main patrons were businessmen and government officials who esteemed his re-production of the milieu of old Algiers.
By the late 1930s, Mohammed Racim became a major figure in Algerian culture. As with the vast majority of his work, Racim's "Women at the Cascade" set out an imagined past, before the appearance of the French colonizers, when the indigenous were masters of the Maghreb.
Mohammed Racim (محمد راسم) exhibited at the Salon of the Society of Algerian and Orientalist Artists in 1923. That same year, he likewise won an award from the municipality of Algiers and a medal from the Society of French Orientalist Painters in Paris. He, therefore, went through eight years in Paris (1924 – 1932) where he finished page decorations for Henri Piazza's twelve-volume edition of One Thousand and One Nights (1926-1932).
In 1933, Mohammed Racim was the first Algerian to win the Grand Prix Artistique de l'Algérie and was named professor at the Academy of Fine Arts in Algiers, where he set up a school of miniaturists.
After Algeria acquired its independence in 1962, Mohammed Racim was hired as an advisor to the Minister of Culture. His work has been exhibited all through the world, in Paris, Cairo, Rome, Bucharest, Stockholm, Copenhagen, Tunis, and Algiers. A significant part of the artist's personal collection is presently protected at the Museum of Fine Arts in Algiers.
In his paintings, Mohammed Racim mixes traditional Persian and Mughal miniature painting and techniques, seldom practiced in the Maghreb, with Western viewpoints to portray pre-colonial Algeria. Frequent themes incorporate historical events, religious festivities, and moments of everyday life set in the period before Algeria's colonization by the French in 1830.
Mohammed Racim's style is characterized by this synthesis of traditional miniature painting with Western methods of seeing, his distinctive utilization of color, and his preference for Persian mise en page, or page design.
Knowledgeable in the various styles and history of miniature painting, Racim often labeled his paintings "Persian style" or "Egyptian style," contingent upon the style he employed. Later in his career, Racim considered his work, saying that he wanted to fix the memory of Arab culture that French colonization was quickly changing.
Art historian Roger Benjamin contends that Mohammed Racim deliberately employed defective and quietly misshaped viewpoints to affirm his Maghrebi identity and to advantage the miniature tradition over European models. Simultaneously, his paintings, as Benjamin notes, prove his careful comprehension of neighborhood local gestures and customs and "rewrite the degrading protocols of Orientalist painting."
Mohammed Racim (محمد راسم) is the uncommon artist who was embraced by French colonizers as well as Algerian patriots and by the pan-Arab Institut du Monde Arabe, which coordinated a posthumous retrospective of the artist's work in 1992.
On June 24, 2021, Google observes Mohammed Racim's 125th Birthday with a Google Doodle.