National Dessert Day 2023: Where to Get Deals and Freebies on Oct 14; Some Offers till October 31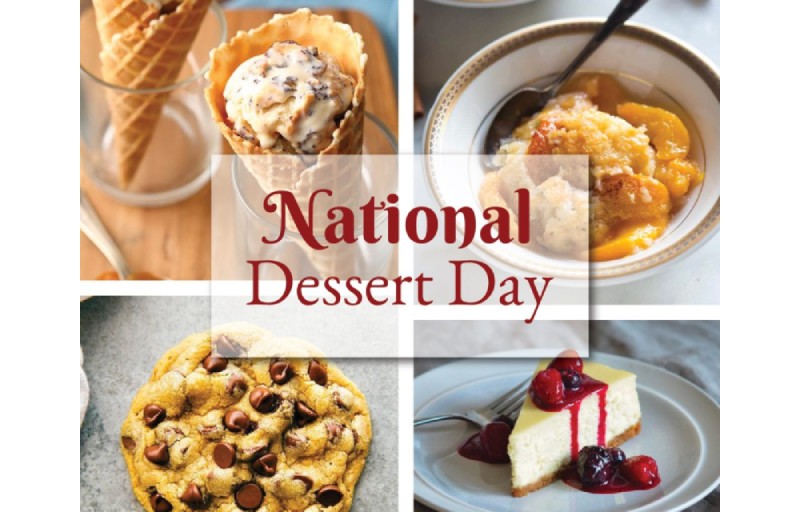 Oh my, cakes, pies, and ice cream! It's a good thing National Dessert Day occurs on Saturday, October 14 this year if you're in the mood for a sugar rush. Restaurants all throughout the country are offering lots of sweet deals in honor of the event.
There are deals for every sweet tooth type, whether you want cheesecake or cookies really make your taste senses dance. These are the only offers that tempt us to buy.
Anthony's Coal Fired Pizza & Wings
On October 14, customers who buy a dessert when dining in will receive a ticket for a free dessert on their subsequent visit to Anthony's. The deal is good for purchases of at least $10 and ends on October 29.
Cheesecake Factory
In celebration of the restaurant's 45th anniversary, members of The Cheesecake Factory's rewards club may purchase any slice for just $4.50 through October 27. You have until October 26 to join if you aren't already a member and get the benefit. The rewards member must be present and may only be used once while dining in.
Del Taco
Del Taco is honoring National Dessert Day by giving rewards members a free two-piece Mini Cinnamon Churros with any purchase. This promotion follows National Taco Day. The deal is applicable on orders placed on October 14 at Deltaco.com or through the rewards app. The coupon is only good for one deal per customer and cannot be combined with other discounts.
Fazoli's
Discounted cheesecake? Please, yes! In honor of National Dessert Day, patrons at Fazoli's will receive a $1 discount on cheesecake slices from October 12 through October 15.
Insomnia
Because National Dessert Day falls during Insomnia's 20th birthday celebration, the brand is providing customers with several sweet deals to honor the event.
Order 20 packs of cookies for $20 in-store or for local delivery through October 31. Another deal is a free classic cookie with any in-store purchase (in U.S. and Canadian outlets) for anyone who wishes Insomnia a "happy birthday." Other deals include free local delivery with the code HBD20.
McAlister's
On October 14, members of McAlister's Deli Rewards receive 50% off desserts! Customers can enjoy 50% off up to two desserts with the purchase of an adult entrée, and the offer is good both online and in person.
Noodles & Company
On October 14, Noodles & Company is offering complimentary Crispies with any purchase all day long! Rice cereal, marshmallows, and melted butter are used to make the dessert.
Nothing Bundt Cake
Use the promo code OCTB2G1 online through October 14 to receive a free Bundtlet with the purchase of two additional Bundtlets from Nothing Bundt Cakes. Members will also get a voucher to use on orders they place in person.
Outback Steakhouse
On October 14 and 15, customers of Outback who purchase an adult entrée will receive a free dessert. To take advantage of the promotion, customers simply need to specify "dessert day" while placing an order in person, using the app, or online with the code SWEETS.
The offer isn't good in the following states: Alaska, Idaho, Mississippi, Montana, Oregon, South Dakota, Tennessee, Utah, Washington, and Wyoming, as well as in restaurants in airports. Additionally, you can only make one offer per table.
Panda Express
Panda Express is giving rewards members the Apple Pie Roll for free at Panda Express restaurants nationwide through October 31 to commemorate the launch of the company's first-ever dessert dish, the Apple Pie Roll.
Potbelly
On October 14, Potbelly Rewards members can receive a free dream bar or cookie when they buy an entrée. Orders placed in-person, online, and through the Potbelly app are all eligible for the promotion.
Sprinkles
Delicious cupcakes, oh my! Through October 31 only, Sprinkles is providing a special deal to readers of timebulletin.com. Readers may get 20% off national ship orders (before shipment) by using the coupon code 20OFFTODAY. There is no minimum purchase requirement and the code is only good for one usage per visitor.