Rutger Hauer, the Dutch leading man and actor of the 'Blade Runner', dies at 75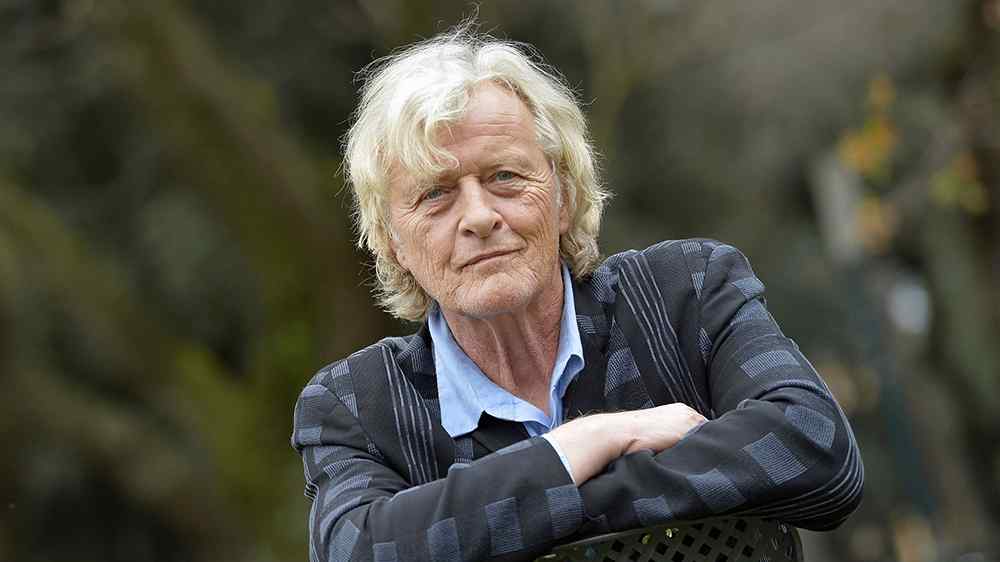 Rutger Hauer, the adaptable Dutch leading man and actor of the '70s who went on star in the 1982 science fiction classic "Blade Runner" as Roy Batty, died July 19 at his home in the Netherlands after a short sickness. He was 75. Rutger Hauer's agent, Steve Kenis, affirmed the news and said that Hauer's funeral was held Wednesday.
"He was a wonderful man and terrific actor," Kenis said.
Rutger Hauer made his Hollywood debut inverse Sylvester Stallone in Nighthawks (1981) and proceeded to show up on the big screen in such movies as The Osterman Weekend (1983), Ladyhawke (1985), The Hitcher (1986), Buffy the Vampire Slayer (1992), Confessions of a Dangerous Mind (2002), Batman Begins (2005), Sin City (2005), Hobo With a Shotgun (2011), Valerian and the City of a Thousand Planets (2017) and The Sisters Brothers (2018).
Born Rutger Oelsen Hauer on Jan. 23, 1944, in Breukelen, only south of Amsterdam, he was the child of actors though both his parents were acting teachers. He started his career in 1969 on the Dutch TV series Floris, coordinated by countryman and director Paul Verhoeven, who at that point cast him in Turkish Delight (1973) and Soldier of Orange (1977).
"In Germany, [Turkish Delight] played next to Cabaret and Last Tango in Paris, and it outplayed them!" Rutger Hauer revealed to THR's Scott Roxborough in February 2018.
"At first, I couldn't understand it. Looking back, it was the start of the sexual revolution, and I was on the cusp of that. I'm naked for three quarters of the film. In Hollywood, they called it pornography. I saw it 25 years later, in the Directors Guild [theater]. And the audience was still shocked. I come from Holland. We're not shocked."
His most treasured presentation arrived in a film that was a resonating failure on its original release. In 1982, he depicted the dangerous yet soulful Roy Batty, soulful of a group of fugitive replicants, opposite Harrison Ford in Ridley Scott's science fiction noir creation "Blade Runner." The image became a broadly compelling religion top choice, and Batty demonstrated to be Rutger Hauer's most permanent role.
All the more recently, he showed up in a pair of 2005 movies: as Cardinal Roark in "Sin City," and as the corporate Sin who Bruce Wayne finds is running the Wayne Corp. in Christopher Nolan's "Batman Begins."
Rutger Hauer progressively went to action-oriented parts during the '80s: He toplined the big-budget fantasy "Ladyhawke" (1985), reteamed with fellow Hollywood transplant Verhoeven in the sword-and-armor epic "Flesh and Blood" (1985), featured as a maniacal executioner in "The Hitcher" (1986), and took Steve McQueen's shotgun-toting abundance tracker role in a modern reboot of the TV Western "Wanted: Dead or Alive" (1986).
Rutger Hauer said he turned down a role in Wolfgang Petersen's Das Boot (1981) to take a shot at Blade Runner, which he noted "wasn't about the replicants, it was about what does it mean to be human?" The late Philip K. Dick, whose novel served as the basis for the film, called the actor "the perfect Batty — cold, Aryan, flawless."
Rutger Hauer likewise won a Golden Globe in 1988 for his work on the TV film Escape From Sobibor and repeated as the otherworldly animal Niall Brigant on HBO's True Blood.
He was known as an environmentalist and AIDS awareness activist. He is made due by his second wife of 50 years, Ineke ten Cate; they met in 1968 and were married in 1985 and a daughter, actress Aysha Hauer, from his marriage to Heidi Merz.