Madiha Kamel: Google Doodle celebrates the Egyptian actress' 73rd birthday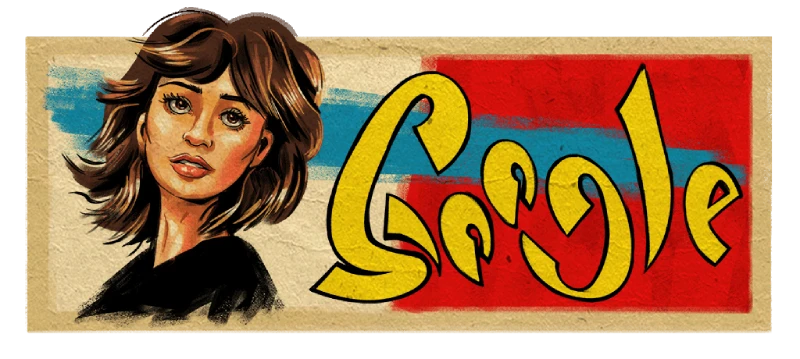 Google celebrates the notable Egyptian actress Madiha Kamel's 73rd birthday, with a doodle on Saturday.
Born in Alexandria on this day in 1948, Madiha Kamel's career crossed three decades, showing up in a different scope of roles over a career traversing almost three decades, she became one of the most memorable names, faces, and personalities in Egyptian cinema.
Who is Madiha Kamel?
An Egyptian actress who was born in Alexandria and has moved to Cairo 1963 where Madiha Kamel joined Al-Saneyya secondary school for girls in Sayyeda Zeinab ((popular district of Cairo). She studied at the faculty of Arts and in the meantime worked in movies and as a fashion model. She made a trip to Lebanon to work in certain movies.
On stage Madiha Kamel partook in various plays; "Hello Shalaby", "Helw al-kalaam i.e. Sweet talk", "Al-gabal al-daa'e' i.e. The lost mountain", "Le'ba esmaha al-felous i.e. A game called money" and "Yowm 'aassef geddan i.e. A very stormy day". Among her well-known TV series are: "Al-'Ankabout i.e. The spider", "Al-af'a i.e. The snake", "Al-bashaayer i.e.Good omens", "Al-warta i.e. The dilemma", "Yanabee' al-nahr i.e. River springs" and "El-ghash-shaash i.e. The cheater".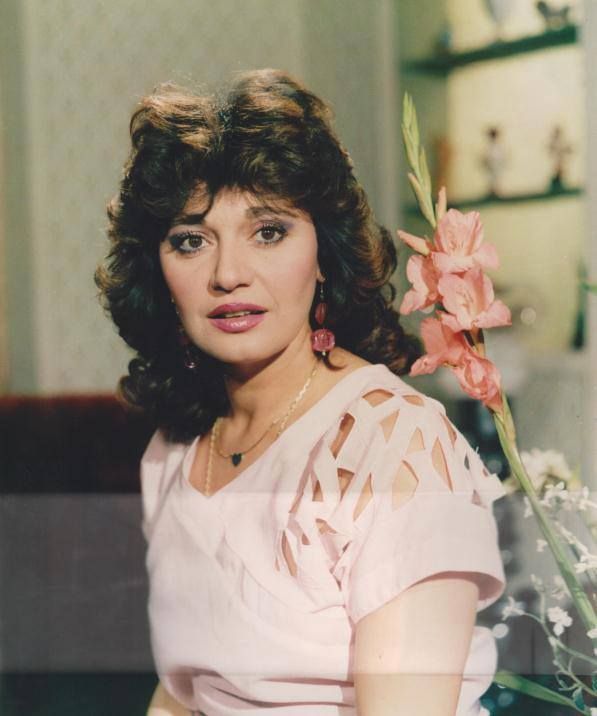 In spite of the fact that Madiha Kamel has had significant roles like her role in "O'youn la tanaam i.e. Sleepless eyes", yet Madiha Kamel needed to wait for 10 years before bouncing into fame after her role in "Al-So'ouud ilal-haaweya i.e. The ascent to the abyss".
Madiha Kamel was married three times. Her first marriage was to businessman Mahmoud al-Rayyes, father of her only daughter Mirhan. She additionally wedded film director Shereef Hammouda. She then married a lawyer and quit acting even before completing her last film "Bawwaabat Eblees i.e. Devil's gate".
Taking an interest in theater since elementary school, Madiha Kamel moved to Cairo in the mid-1960s, where she took an interest in fashion and modeling. She caught the attention of an outstanding director, who offered her a role in his next film. Notwithstanding, her parents opposed, inclining toward that she gets married and pursues her education.
Prior to shooting to fame, Madiha Kamel did theater and radio sketches while studying at the Ain Shams University – honoring her parents' wish that she completes her education before completely plunging into the film industry.
In the mid-1960s, her onscreen career started taking off, showing up in movies like "A Girl Like No Other," and "30 Days in Prison," where she co-featured with another Egyptian legend Farid Shawqi.
As her profile rose, Madiha Kamel kept up a rigorous schedule being included in both Egyptian and Lebanese productions. All through her career, during the 1970s, she worked with well known Egyptian names including Mahmoud Yassin and Najla Fathi, showing up in a few movie and TV hits, for example, "The Choice," "Love and Pride," and the spy thriller Climbing to the Bottom. She likewise had a recurring role on Egyptian TV playing Salwa Nassar in the popular show "El Bashayer."
Madiha Kamel retired in 1992 to deal with her daughter, and to take care of her sick mother. Her legacy lives on as a pioneer particularly for ladies in Egyptian cultural life, inspiring other youthful aspiring actresses to pursue their fantasies.
Madiha Kamel passed on 13 January 1997 subsequent to suffering from breast cancer.