"Salaman Rasoli talks about balancing his medical studies and entrepreneurship"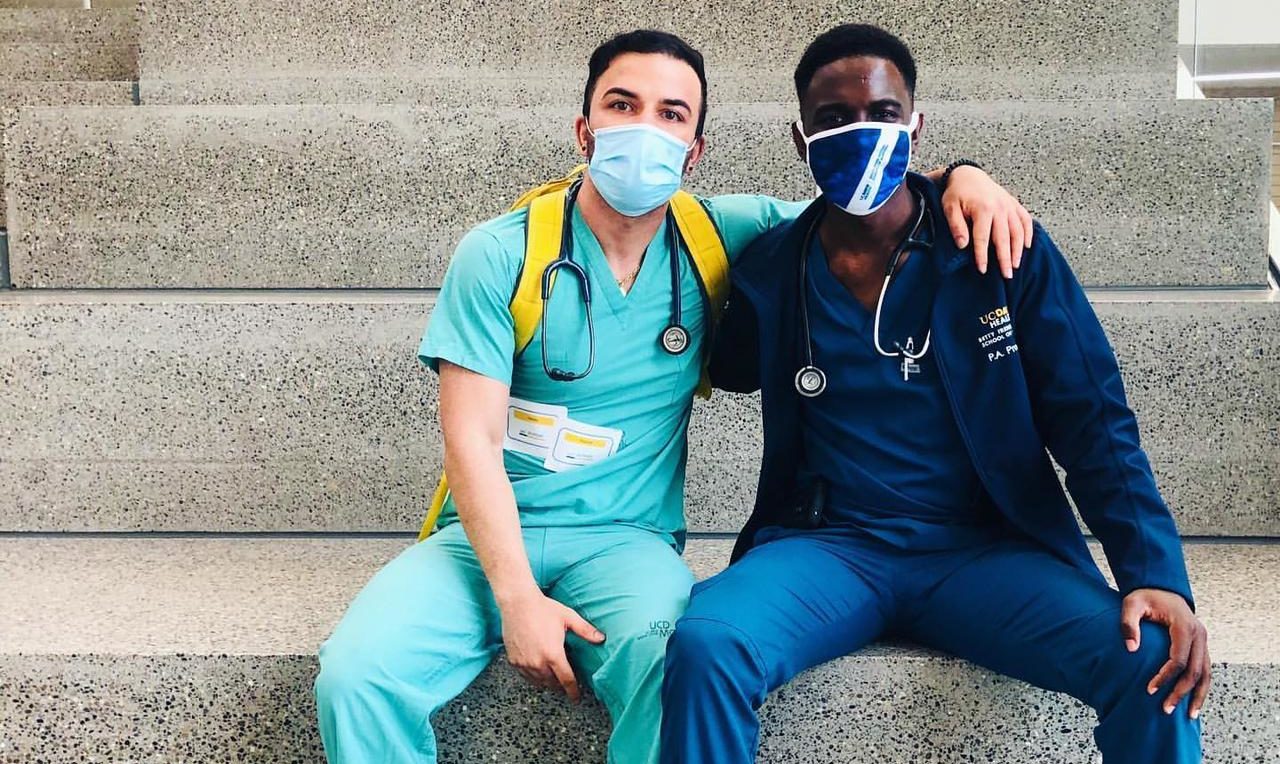 The 25-year-old entrepreneur and PA student from California is renowned for balancing the acts of pursuing an education in medicine while educating about health and fitness and running a successful business. In his spare time, the soon to be PA-C is also in the process of writing an ebook for students pursuing healthcare related careers.
Salaman will be the first to tell you that balancing education commitments with the demands of staying fit and running a business is not an easy task and requires tremendous self-discipline to achieve. Luckily, he was equipped with the skills from a young age, being a collegiate athlete while obtaining his BS in Cellular & Molecular Biology with honors.
In a previous interview, Salaman shared "if you have plans to start a business in the future, while still being a student, it can't be about the money. You need to be passionate and genuine about the services you are providing. In addition, you need to be patient and consistently spend the free time you have building your business."
Salaman graduated with a BS in Cellular & Molecular Biology, Cum Laude, and holds other degrees pertaining to health science, nutrition, kinesiology, and psychology. He is currently in his final year of PA school and admits that studying medicine not only takes intelligence and dedication, but a natural interest in impacting lives for the better.
Salaman explained, "I used to think a career in medicine required one to study 7 days a week. However, through my own experience via trial and error with various study techniques, I realized there were systems you could put in place to make life easier, and that's why I founded my own website helping those pursuing a career in healthcare get accepted into the program of their interest. The idea behind my program is to help other pre-healthcare students achieve their dreams and goals.
Salaman revealed, "I worked as an MCAT organic chemistry instructor in the past, where I found that I had a passion for helping students get the guidance they normally don't receive from their undergraduate councilors."
He added, "I realized a lot of students were like me, who received no clear mentorship on how to get to their specific field of interest pertaining to the healthcare field, and I wanted to help teach them the effective study methods and techniques which have proved invaluable to me on my own journey."
I have had the opportunity to successfully mentor multiple students in the past, for free, who have gotten into a program on their first attempt. That is when I noticed a growing of requests exponentially via my social media platforms, and hence the birth of my own website dedicated to students who need mentorship. Salaman explained, "Social media was integral to the success of my business, something I did as a hobby is now generating me some passive income, with the feeling that I am impacting lives one student at a time. The real success is due my characteristics of being passionate about mentorship, teaching, and inspiring the lives of others."