Shaun Enzo, From New York City to The World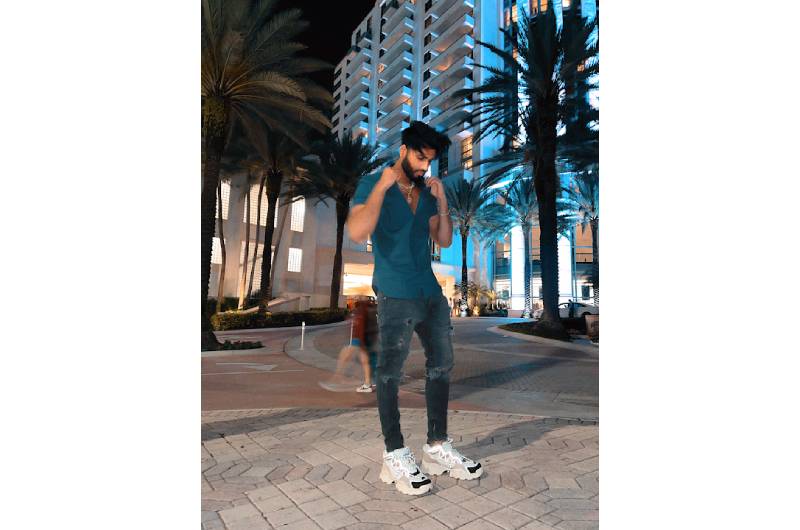 Since 2019, New York City has held the crown of becoming the rap capital once again. Pop Smoke's "Dior" ushered in a new wave and energy to the city that has not been seen since 50 Cent's "Get Rich Or Die Tryin". The new found glory and uprising in music coming from the city has led to a resurgence of attention to New York City's rap culture.
Shaun Enzo, draped in designer high fashion & mystery is the anti-hero of Drill Rap. Though much is not known about Shaun Enzo, there is a lot of hype already building up on Instagram & Tik Tok, due to his mystique and different appearance from his peers for the drill movement in New York City along with his own signature sound. After hearing a few unreleased songs via his management, his sound is laced with auto-tuned melodies over dark drill beats, something very new and different from the usual sound of Drill made famous by Pop Smoke, Fivio Foreign & Drake.
Recently releasing his first single, "Again" on all streaming platforms, it has seen a rise on multiple social media and streaming platforms hitting almost 20k monthly streams on Spotify from his only released single do far. Reminiscent of the high energy rage music made famous by Lil Uzi Vert & Playboi Carti, it is clear that Shaun Enzo does not want to be in any box musically, he finds his own lane in any genre. It's easy to see that Shaun Enzo is on the ascent to have a major year ahead with all the buzz surrounding him. We are excited to see what Shaun Enzo has in store next for the world.
Follow His journey: https://www.instagram.com/valenciforever/
https://www.instagram.com/shaunenzo/