Simao Dias – The visionary gentleman that mastered the art of innovation and creativity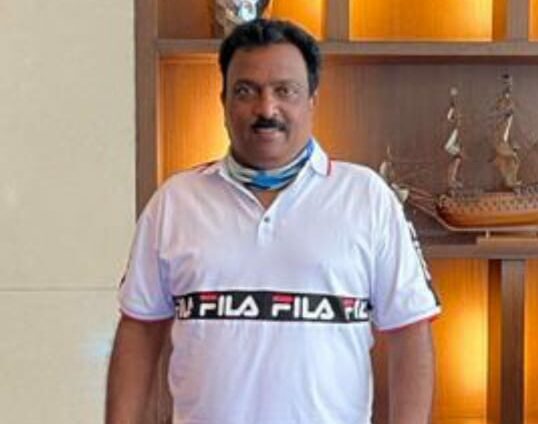 Creativity does not wait for perfect moments, rather it fashions its own moments and make them perfect. The person we will be talking about today is the quintessential creative mind who dared to dream and worked hard to achieve it. He is one of the most creatives minds of the age and is regarded as the greatest creative designer hailing from Goa. It is often said that your work tells your story and for this gentleman, this saying holds entirely true. He is the founder and managing director of Dias Events, Mr. Simao Dias from Merces.
Dias Events is Goa's biggest and most prestigious creative and event management organization. It was founded by Simao Dias in the year 1991. Ever since the organization's establishment, it has designed and organized some of the biggest and most prestigious business, fashion and social events in Goa. Led by Simao Dias, the Dias Events is also the producer of the event – "Goa Day". It is one of the most celebrated socio-cultural events in Goa. During the event, several concerts, fashion shows and battle of bands take place. All this seems like a very scintillating and glitzy tale of a visionary gentleman who mastered the art of creativity and innovation. This is true to some extent however there is more to it.
Formation of Dias Events can be considered as an act of serendipity and happy coincidence that Mr. Dias planned unknowingly. Dias Events was formed on the wedding day of Mr. Dias, when he planned and organized his wedding celebrations. The entire production and concept of the event fetched him massive appreciation from everyone. That was the moment when Mr. Dias decided to embark upon a beautiful journey that made him the king of event planning and production in Goa.
Before establishing Dias Events, Mr. Simao Dias had served the Department of Goa Police for 20 years. Currently, he leads the organization that staffs more than 100 people, each one of the them blessed with the unique gift of creativity and innovation.
Earlier in 2021, Dias Events joined hands with India's biggest men's pageant – Rubaru Mr. India, as the pageant's official planning and production partner. The national finale of Rubaru Mr. India 2020-21 pageant is scheduled to take place in the month of April (2021). At the culmination of the event, India's most charming and handsome gentleman will get elected. It will surely be an eye-pleasing event as once again Mr. Dias will use his Midas touch to turn the event into a beautiful evening worth to cherish and remember forever.