Thriftiness by Ashna Chand – India's new Shopping trend.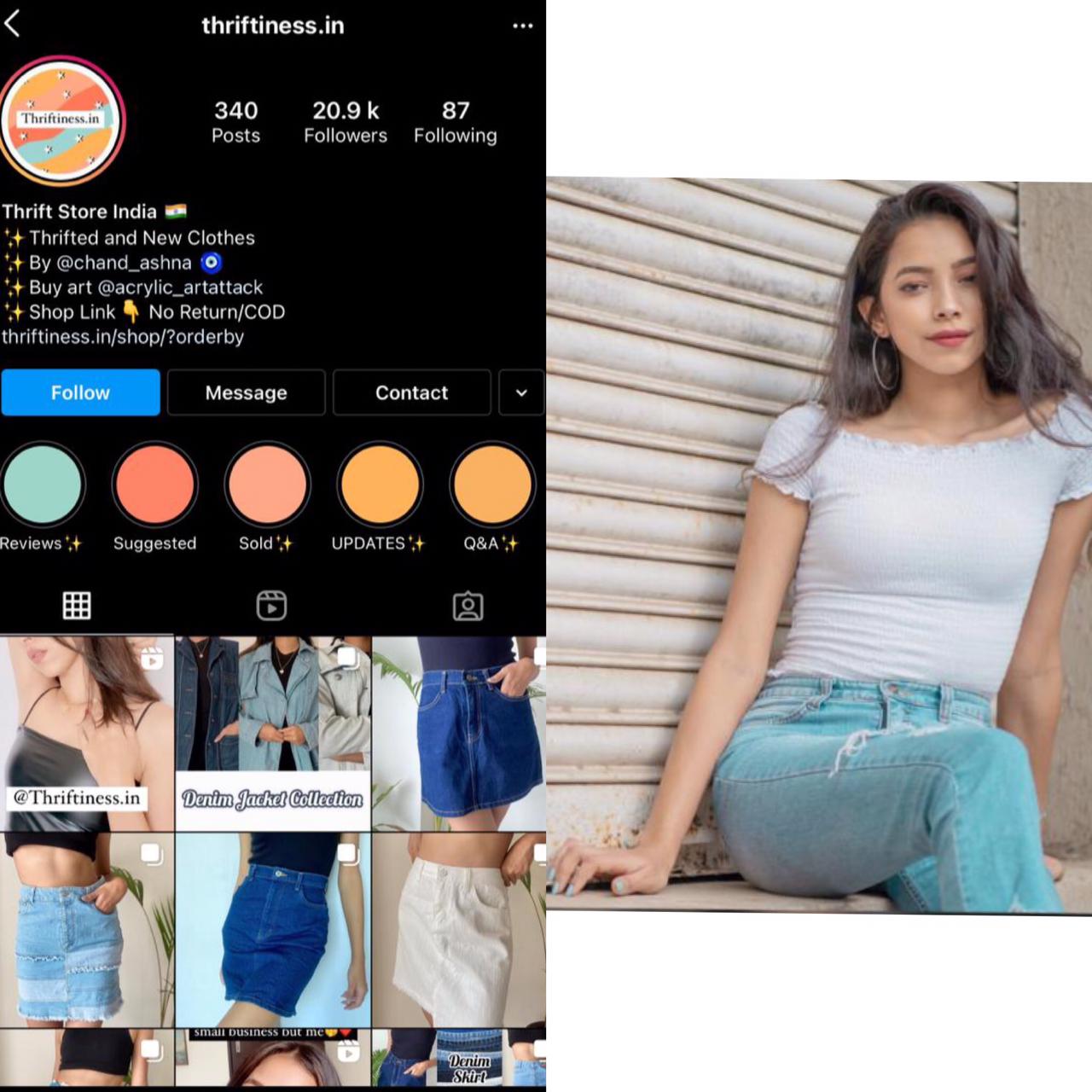 Nowadays thrift shopping is quite popular among shopaholics. If you are wondering what is thrift shopping let me walk you through it. Thrifting simply means to go shopping for clothes that are preloved or preowned(used) and the quality is as good as new with amazing deals or at discounted prices. Now let me introduce you all to the most affordable online thrift store in India "Thriftiness". The owner of this online thrift store, Ashna Chand is only 22 years only. She started her online store on 5th February 2021 and within three months of her opening she has gained over 20k followers on her social media handle widely known as under the name "thriftiness. in". Ashna's collection includes top-notch quality thrifted clothes which are trendy and easily affordable by common people.
As we know a lot of increase in textile waste due to fast fashion has led to wastage of money as well as an increase in chemical pollution since the chemical used in it is quite bad. The material of the clothes is cheap so people throw them out after using them for a short period of time. It can take months and even years for these materials to fully break down in landfills. But by choosing thrift shopping or rather say secondhand outfit shopping, consumers can not only reduce waste but also help the planet as a whole. It is sustainable, budget-friendly and reduces chemical pollution. It is also an opportunity to find out your own unique sense of style which makes you look complete and happy.
Ashna's passion for thrifting started from her teenage years. Initially, in the first month of her online store opening, she only received 2 orders but this did not demotivate her. She went ahead with her store promotion and within the next two months her order went up to 350+. On one of her Q/A sessions on her social media account when asked what made her keep going on days when her cloud had no silver lining, she said "Nobody can motivate you in this world the way you can motivate yourself". At such a young age she is an inspiration to many people out there who want to start their own business or online store. Besides being a businesswoman, she also runs a YouTube channel where she uploads vlogs, videos about fashion and lifestyle as well as videos on beauty and makeup.
If you are looking for cheap, unique, chic and fashionable clothes check out Ashna's online thrift store "thriftiness. in"(link given below)