Tino Sidin: Google Doodle celebrates Indonesian drawing teacher Pak Tino's 95th birthday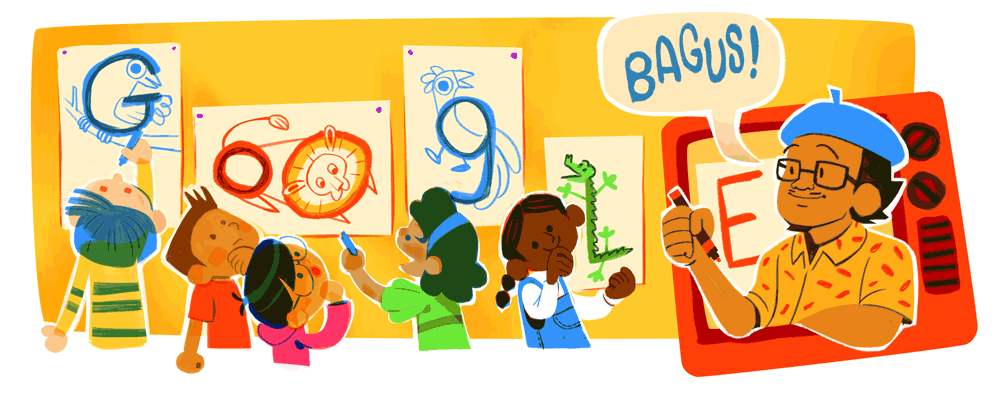 Google animated Doodle celebrates the 95th birthday of Indonesian painter and drawing teacher Tino Sidin, also known as Pak Tino (Sir Tino), on November 25, 2020.
Who was Tino Sidin?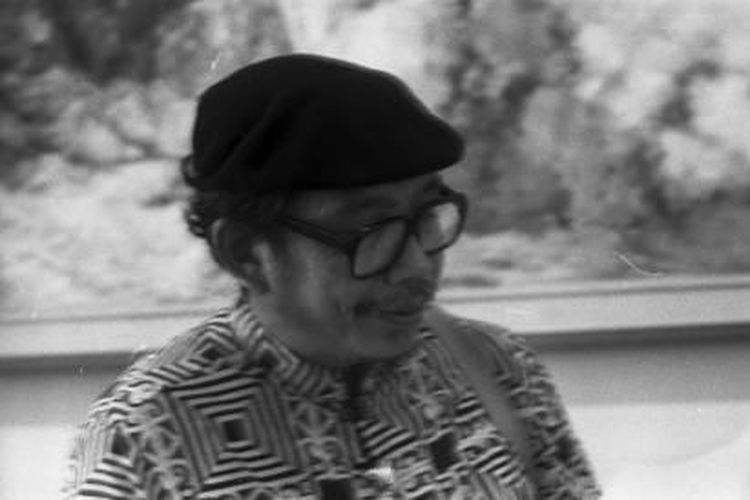 Tino Sidin was born on November 25, 1925, in Tebing Tinggi, North Sumatra, presently a region of Indonesia. He was renowned for his shows on the TVRI station during the 80s, namely Gemar Menggambar (Like to Draw).
In this program "Pak Tino" ("Sir Tino") taught the children that drawing was simple, and it was a combination of straight lines and curved lines. Toward the finish of each show, Tino Sidin indicated the photos sent by his watchers and afterward added the recognizable comment, "Bagus!" ("Good!").
At 20 years old, Tino Sidin began his career in the art world teaching as a drawing teacher in his hometown of Yogyakarta.
In 1969, Tino Sidin started showing up on TV channels by filling in the program "Love to Draw" which broadcasted on the local TVRI Yogyakarta.
From 1978 to 1989, the program "Love to Draw" was broadcast nationally which later became a compulsory spectacle for primary school-aged children.
Through a program that aired each Sunday afternoon, Tino Sidin taught children simple drawing tricks. The drawings made by Tino consistently start from a combination of straight lines and curved lines.
Like a teacher, Tino urged his students not to be afraid to commit errors while figuring out how to draw.
Not rarely, Tino Sidin will say his trademark sentence, specifically, "Ya, bagus" ("Yes, good"), to acclaim and remark on children's ' drawings.
Tino likewise frequently made paintings portraying regular daily existence. One of them was a painting named "Empat Anak Main" ("The Four Children Play") which was a portrayal of his 4 daughters.
Tino Sidin died on December 29, 1995, at 70 years old years his home in Yogyakarta.
Presently, his name has been deified as the name of the Taman Tino Sidin Museum, which was established at Tino's residence in Yogyakarta in 2017.
Google Doodle on Tino Sidin's 95th birthday celebration
On November 25, 2020, Google animated Doodle, shown by Indonesian-American visitor artist Shanti Rittgers, observes Tino Sidin.
At the point when you open the Google homepage, you will be presented with the figure of a man wearing glasses with a typical painter cap on his head on Doodle. The man appeared to hold a painting tool and said, "Bagus!" ("Good!"). Close to it, you can see a delineation of children drawing on paper.
Fittingly, November 25 is additionally perceived in Indonesia as National Teachers' Day in remembrance of the establishment of the Indonesian Teachers' Association on this date in 1945.