University of Phoenix Supports Servicemembers' Transition Into Civilian Workforce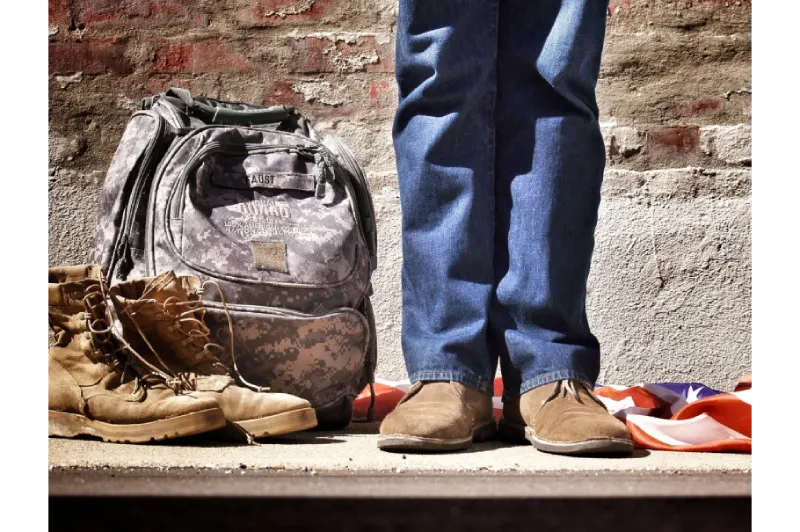 When it comes to military service members successfully transitioning into civilian careers, most see continued education as critical. A poll administered by the University of Phoenix found that 84 percent of military members who responded to the survey are interested in careers that require additional education or training, 80 percent say they need more education to be successful in the workplace, and 54 percent of those looking to increase their education say they need an online format such as the University of Phoenix provides.
Military service members bring valuable skills to the civilian workforce that translate well in business settings such as communication, organization, teamwork, and discipline. "You'd be hard-pressed to find an organization that does training better than the U.S. military," said Eric Ryan, senior director of military operations at the University of Phoenix and a former U.S. Marine Corps sergeant. "Every minute of military training is all about conditioning you to manage stressful situations and respond in a methodical way."
But by enrolling in a continuing education program, service members can learn industry-specific trends and skills through coursework aimed at specific business areas. This is particularly true at the University of Phoenix, which offers flexible online classes, credits, dedicated support, and reduced costs for military service members and their families while understanding the unique challenges of the military experience.
Transitioning to Civilian Life with the Help of a Degree Program
Antonio Dates joined the Army National Guard in 2008 and struggled to find his way after leaving the service. Military life provided him with structure and discipline, and he rose through the ranks, from pumping gas into ground vehicles to later becoming a supply specialist and working in finance and contracting. He earned a bachelor's degree in business administration and then decided to pursue a master's degree from the University of Phoenix. The University offers master's degree programs not only in business but in a number of other leading industries including criminal justice, education, healthcare, nursing, psychology, technology, and behavioral science.
Like many military service members, Dates turned to a degree program at the University of Phoenix to help fine-tune his skill sets and prepare him for leadership roles and career enhancement. According to the poll, military service members who have transitioned to civilian life say they could benefit most from job search skills (51 percent), professional development skills (49 percent), computer skills (47 percent), career help/advice (44 percent) and a veteran-friendly job database (41 percent).
University of Phoenix Offers Specialized Support for Service Members
The University of Phoenix has been committed to supporting the military since its inception. Today, 21 percent of the student population has a military affiliation. The University has specially trained staff that help service members identify the right programs to meet their civilian work goals and to help them utilize their G.I. Bill benefits to lower their tuition costs. In addition, military members and their families receive special reduced tuition rates and a resource fee waiver at the University of Phoenix.
GI Bill is a registered trademark of the U.S. Department of Veterans Affairs (VA). More information about education benefits offered by VA is available at the official U.S. government website at benefits.va.gov/gibill.
Military service members can also translate their service experience into college credits through the University's Prior Learning Assessments (PLAs). PLAs give credit for skills learned while serving and help to reduce the time and cost to complete a degree. Military-affiliated students who pursue a Bachelor of Science in Management can transfer up to 90 credits toward their degree.
The University of Phoenix continues to expand its resources for military service members interested in honing their civilian work skills. They recently added a mentorship program with American Corporate Partners (ACP) that provides one-to-one career counseling from a professional mentor from one of 100 partner organizations, corporations, and institutions. This additional guidance helps in many of these aspects of transition including interviewing, resume writing, and industry connections.
Career Services for Life® Provides Ongoing Support and Connections
Along with these military-specific resources, service members who attend the University of Phoenix will receive ongoing support long after graduation via the University's Career Services for Life® commitment to active students and graduates. These services include resume and interview support, career guidance, education, and networking opportunities.
When Dates had trouble finding a civilian job that met his requirements, he turned to the University's Career Services and received help with his resume and advice from a career advisor. He said he found a job that was a good fit for him and his family. "I have started a dream job that allows me to meet and greatly exceed my salary requirement and be there for my young children," Dates said. "I am in a good place!"
About the University of Phoenix
The University of Phoenix is committed to advancing the educational goals of adult and nontraditional learners and to helping students navigate career options and degree programs that best suit their interests. The University's degree programs are aligned with numerous in-demand career paths including in computer software, nursing, and business, and they provide flexible start dates, online classes, and numerous scholarship opportunities to make it possible for anyone to get the degree they need. For more information, visit www.phoenix.edu.