Up & Coming Artist From Massachusetts: KEYON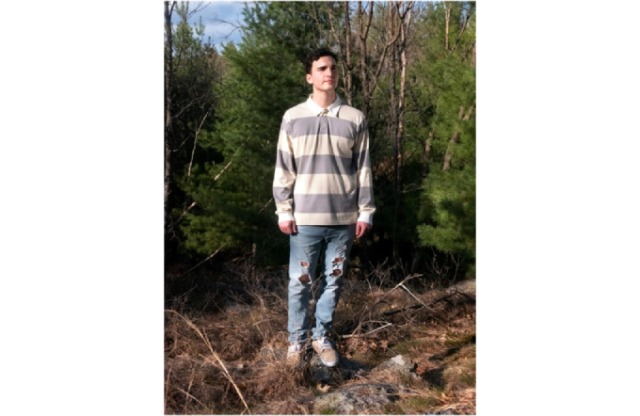 KEYON is an artist, producer, and writer from Massachusetts who is focused on building a career in the industry through his talents and creativity. With a new album dropping this summer, KEYON is ready to continue to share his unique and creative sound as he looks to continue to grow his fanbase.
Ahead of what looks to be a big summer for him, we caught up to talk about his influences, accomplishments, and what his plans for the future are. Additionally, we took a look at the new music video he dropped last month, a video with nearly 4,000 views already.
Before we get too far down the path of what's going on now, or what's coming up, we wanted to take a look at what inspired him to create. We asked him what influences him musically and here is what he told us.
"So many things! I think I have a unique style, producers playing instruments is becoming a lost art, which gives me a different angle. I'm constantly inspired by genres outside of Hip-Hop and R&B. You might hear Jazz, Classical, Rock, or even Blues sounds shine through. There's always a special magic that happens when you pick up an instruments, so I always feel inspired. "
This unique blend of influences has enabled him to create his own style and sound. That creativity and originality is evident in his new video for his song "Him to Her".
"Him to Her" Music Video
This song brings raw emotion and soul from the jump. A smooth guitar riff, warm keys, and a jazz-style soft drum line. The song is a modern-day story about love and all of its complications. The video focuses on KEYON and a love interest playing cards around a table and singing the lines of the song to each other. Not to go unmentioned here is the symbology of "putting all of your cards on the table" or the fact that the cards are all from the same suit, hearts.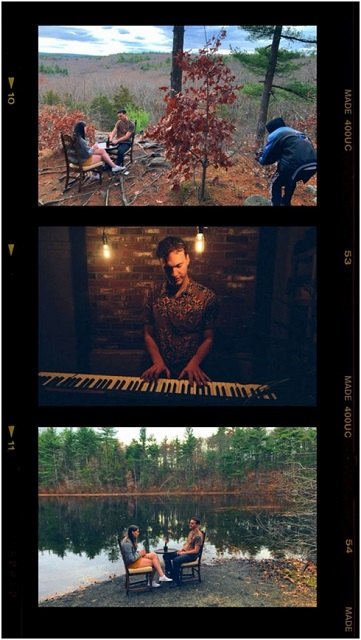 KEYONS musicianship is on full display here as the video highlights him singing, playing guitar, and the keys. He shows off his ability as an artist, musician, and a story teller. This tracks brings an old school sound to a new generation, and we were huge fans of it.
As for his two cents, here is what KEYON had to say about the song and video.
"I have a fully solo song called "Him to Her" which is out now on all streaming platforms. Plus, it has an amazing music video on my label's YouTube channel Mind Flex TV."
Check out the video here.
While this video and song are great, and they are, KEYON pointed us in a different direction when we asked him about his biggest accomplishment to date.
"I'd say, probably connecting with the team at Mind Flex Records. I met CSpring while opening for his band The Lost Collective at the infamous Middle East Night Club. I think that connection really changed the game for me, and I've certainly benefited from it. It's great to be surrounded by such passionate talented people who always put the art and my best interests first."
Music is all about community, and that is not lost on the young artist. Also, being around a good group that motivates you is invaluable for independent artists.
What's In Store for KEYON's Future
Most musicians are driven people with goals and dreams to chase. For KEYON, his ultimate goal is to make music his full-time career and to fill his days with recording and collaborating in a creative environment. As for his immediate plans, he filled us in on those as well.
"More music for sure! I have two EP's in the works as well as some side projects. I'm always doing a bit of everything and enjoy being busy."
Speaking of which, let's turn our attention to the upcoming EP.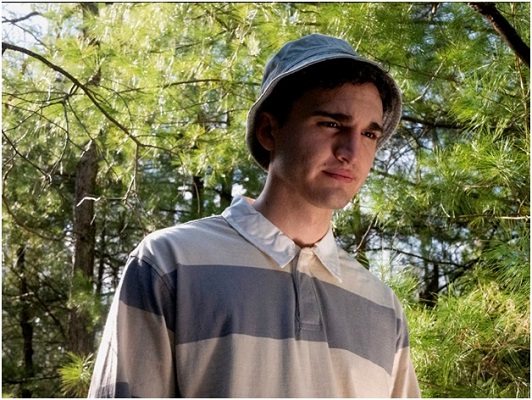 The 'Palette Pastel' EP
As we mentioned earlier, the EP which is titled 'Palette Pastel', is due out later this summer. While we've given you a taste of what you can expect from KEYON, we asked him to tell us more about the EP and what fans can expect to hear.
"I'm currently getting ready to drop an album called "Palette Pastel" which should be arriving around the end of July or early August. The project is pretty diverse, while it's mostly me in production mode, letting other rappers and singers take the spotlight, I've started experimenting with writing lyrics and singing which has been really fun."
It's safe to assume you will get a unique and diversified sound on this EP and it will make you feel something. From KEYON himself, we should expect to see him in a variety of roles and delivering just high-quality music for us to listen to.
After the album drops, the rest of 2021 should be good to him as he mentioned having numerous projects in the works. As we all know, the COVID-19 Pandemic affected us all, and musicians certainly took a hit. With things opening back up we asked KEYON about his plans to getting back to performing live.
"Tough call with COVID and the venue economy but hopefully soon! Mind Flex has discussed the idea of a label tour in the future which would be amazing. One thing I can promise is a live stream event for this project's release date which is TBD. I'm getting artists from the project and The Lost Collective will be backing me up, it's going to be a great time! "
The future holds endless opportunities for KEYON, and whatever path he ends up taking, it's clear he'll be gaining fans along the way. To stay in the loop, follow him with the links below.