Where is LSU Tigers Tennis legend Gus Fernandes now?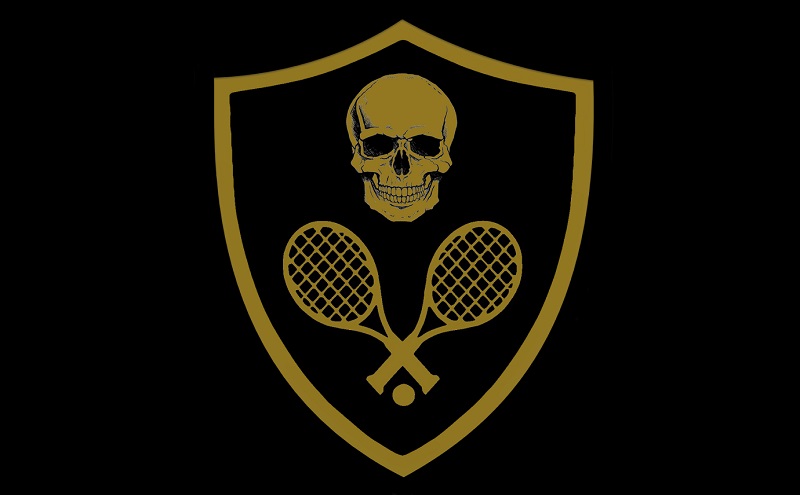 "Some are born great, few achieve greatness while others find themselves thrust into greatness." – a most hackneyed quote of Williams Shakespeare, and has different interpretations to different people, However, to the passionate lovers of the Louisiana State University (LSU) Tigers Tennis team; the very mention of the word 'greatness' brings into the mind of every LSU Tiger fan a common name- Gus Fernandes.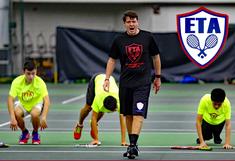 Making history with the Louisiana State University Tigers
A great like no other in the LSU Tigers tennis history books, Gus Fernandes was a source of pure joy and inspiration to watch for his thousands of fans who came to watch him play in his 'active' days. So adroit, strong-willed, and technical was he that he frequently received rounds of applause from the opposing fans and his opponents. Gus Fernandes's skill was never something to be sentimental about, and even his opponents dreaded the sight of his name during the competition's Draws.
Gus' many stunning and dominating performances did not go unnoticed, as he attained the second-highest position ever achieved by an LSU tennis player in the NCAA rankings. He did it in 1993, after another stellar year, ranking #5 in the NCAA national rankings consequently leading the LSU Tigers to a 9th place ranking at the end of the year to the delight of his then growing LSU fan base.
Alternately for many fans, their proudest moment was the historic match in the SEC 1995 finals; Gus was on a match point and was about to give his last game service, famously went over to the umpire to ask him for the customary 'post-match handshakes.' He predicted that the last service was going to be an ace and would cause a commotion in the court that would prevent the 'post-match custom.' And man did he finish, and what a great pandemonium of scattered celebration it was! Phew! Glorious times I tell you.
Furthermore, he also led LSU to dominate the LSWA state men's team and was named tournament's player of the year in 1996.
But before we go in too fast about how impressive and legendary Gus Fernandes was for both college, State and Country, let us back up a little and understand what his growing up was in Brazil.
Early Life in Brazil, and the road to a blistering career
Gus would have had an 'ordinary' life there in Brazil because there were no peculiarities about his birth; he was born to simple middle-class parents in Curtiba, the capital city of Parana in Brazil. While his birth was not marked with 'prophecies' or 'predictions' (kidding), he grew with a lot of promise, ambition, and skill. His' was a family of sportspeople; his sister was the world's top gymnast, and his dad was a race driver.
As little as the age of 4, Gus had begun to show an active engagement in general sport, and by the age of 6, Gus was taking swimming lessons where he hit a feat of 100 meters at 1:07m freestyle at just the age of 7.
Between Tennis and Swimming
When he was 8years of age, Gus was already a full-time swimmer and a junior tennis player and was doing things similar to junior professionals representing their countries in international tournaments.
Luckily, Gus's journey to Tennis took a turn of 'fate' when he accompanied his father to a Tennis lesson; while he was goofing around, he hit a magnificent service in the court that was accompanied by little shocking 'gasps' of astonishment. For the Pros around, there was no mistaking that they had just found a new racquet-dazzler and the next 'best thing.'
From there, his life and tennis career would flourish, which would eventually culminate in him becoming number #2 in the nation. Although he had to suffer for these victories personally (he didn't have the time to socialize with friends and missed out on a lot of childhood activities), his parents ensured that his school work and his morals never suffered.
Before going on to attain legendary status in college, Gus Fernandes was already a top junior player at the national level and was already participating in great tournaments like the US Open, French Open, and Wimbledon. He had such great skill, talent, and success at the junior levels that at the time of leaving for college, he was among the top ten ranked junior players in the world and competed in the pro tour with win over top 100 ranked players.
Life and Career at LSU
Where most people go to college to define their lives and try to make something out of it, Gus was going to Louisiana State University as a junior international champion. He got recruited to join the famous LSU Tigers tennis team, and boy! did he made the team proud.
When Gus joined LSU, he quickly became a top 15 NCAA ranked player as a freshman. He continued to play for the LSU Tigers in both singles tournament, where he smashed through his opponents in blistering form. and in the doubles, where he paired with his favorite and loyal partner Jose "Pepe" Leon, and Man! You needed to see how fiery they were while playing.
It was also in college that he won over the courage and admiration of other fans that were not until then following his progress. His game had become so mature, decisive, and creative.
Fernandes put such discipline and skill in his game that his coach at LSU Jerry Simmons had this to say about him: "Gus (Fernandes) is the guy you want by your side when crossing a dark alley in the bad part of town. Gus will fight and protect you if you are on his side."
The beautiful years of LSU Tigers from 1993 to 1997
For many faithful Tennis fans of the LSU Tigers, the period between 1993 and 1997 was their most memorable year. It was a time they could brag openly about their tennis team and would pompously show off the purple and gold colors. And they were right to do so, as it seemed that few other players might have enjoyed playing for the LSU Tigers as much as Fernandes.
Who could forget the sinister and electrifying atmosphere that usually accompanied his matches? He would dazzle his fans, opponents, and the umpire (much as they try not to be astounded). With epic displays like the SEC 1995 finals and similar others, Gus Fernandes is not only loved and admired by his supporters, but he is lifted to the status of one of the Legends to have ever played for the Louisiana State University.
On leaving the University, and his Career outside of active Tennis
On the post-college life of Gus, a quote by Allen Saunders comes to mind, "Life's is what happens to us while we are busy making other plans." While Gus might have continued as a professional Tennis player and gone on to win many accolades (Man was so good!), his tennis career was cut prematurely by an awful skydiving accident that meant he could no longer play.
Being a 'fighter' Gus Fernandes would not watch his life devastated by the unfortunate news and alternatively employed his education and skill in the corporate world. He worked for companies in America for up to 10 years and also acquired firsthand experience in owning and managing enterprises.
Some of his sojourn after 10 years in the American corporate world includes; working as a High-performance director at Wheaton Sport Centre, Head Tennis professional at Hanover Park Athletic Centre, and an Assistant Tennis Coach at the North Central College. These experiences in the corporate and non-corporate sectors were helpful to him founding his 'revolutionary' establishment.
Back to Tennis: His idea, business, and revolution
Founding his company did not come easy, as the road was wrought with lots of disappointments from Gus's attempts to partner with Tennis clubs in the area. Though in retrospect, Gus mused that most of the clubs had a different model from his, which was true.
Just 16 years after playing his last game for LSU Tigers, Gus Fernandes gathered his experiences as an employee, and fueled by his passion for improving the methods of Tennis coaching, founded his first company (FTA) Fernandes Tennis Academy in 2013. It is an academy that trains Tennis athletes not only on the physical part of the sport but also on mental and career management.
Out of the inadequacies with frequently renting training space to train athletes and a need to expand on the idea, Gus and his partners went on to found his next and most popular institute, Eola Tennis Academy (ETA). This academy is equipped with the best training facilities not only for top athletes but other tennis players of all ages and skill levels in Illinois and became home for the Fernandes Training Academy.
In September of 2017, Gus also founded the prestigious Fernandes Tennis Club Franchising, LLC. The purpose of this company is to help people open a franchised club or help existing clubs overcome the hurdles of managing a tennis club in the state. It is a subsidiary of the earlier created Fernandes Tennis Holdings.
Fernandes Tennis Holdings overlooks the activities of its subsidiaries in managing fitness and tennis centers all over the country and in South America. They also help with providing licenses and organizing teaching programs for instructors all over the continent.
Gus Fernandes also founded (FEM) Fernandes Event Management; this company helps with the management, organizing, and servicing of Tennis Events amongst Corporate organizations, Schools & Colleges, Tennis Club, and other associations.
Gus Fernandes also promotes his idea on the necessity for early tennis practice for hopeful athletes and sufficient mental training through his book "Think to Win – Mental Toughness for Tennis Game which serves as guide to our mental training."
His Family and Personal Life
For all the time he invests in improving the structure of Tennis, Gus Fernandes is an all-around family man and prioritizes his family life above any other thing. It is the kind of model he is creating at ETA, a training center like a family place for everyone all the time.
Gus Fernandes is happily married to Nicole, a graduate of the University of Wisconsin, and a fierce woman. They have two children between them; Rachel, his step-daughter studies at the University of Alabama, and Anderson his son is a sophomore at the Naperville North High School and plays in the tennis team also.
Although Anderson seems to be undecided about college, there is still a lot of lobbying from his dad, who is convinced that LSU would be equally favorable for him.
Gus continues to be an inspiration to not only his athletes but also to his employees and students who come to train under him. For the night that he received the sad news, he decided then that he was going to do to help other tennis players.
Promoting and enhancing the sport amongst the youth is Gus' passion, and this has seen him expand the facility of the Eola Training Academy from a few tennis courts to 3 acres, 10-courts modern tennis facility in South Eola Road Aurora, Aurora, IL.
Wrapping Up
Although inactive competing in the physical sport of tennis, Gus Fernandes is promoting and championing the sport in all other sectors. From creating sport facilities, opportunities, and purpose for young tennis players to helping Tennis clubs with management and technical services, Gus Fernades is showing the same electrifying intensity which fans who trooped into courts to watch him play over 20 years ago characterize him.
Gus remains the President and CEO of his companies (FTCF, FEM, FTA, ETA, FCH).
Gus Fernandes might not be currently competing at his pro tour level but he is now successful entrepreneur, husband, father and an accomplished sports investor.