South American World Cup Qualifiers Get Underway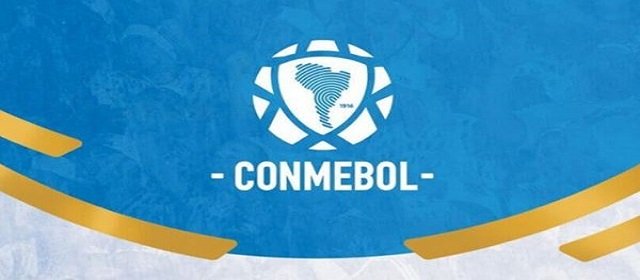 With the next edition of the FIFA World Cup just two years away, preparations for football's biggest party are getting underway and with Qatar playing the role of tournament hosts, they will soon send out invites to 31 lucky nations.
Those invites will be sent out, once the six regional qualifying competitions have been completed and although some confederations are yet to kick their first ball in anger, proceedings have already begun within South America.
As per usual, the region which is overseen by the governance of COMNEBOL, have decided to opt for the 10 team home and away league format and this means each of the World Cup hopefuls will have to play 18 qualifiers between now and 2022.
An arduous format, which will test the very best that South America has to offer and with the usual 10 nations trying their luck once more, only four of them will be granted automatic entry to the Middle Eastern nation of Qatar.
However, there is the last chance saloon for the nation that finishes fifth within the qualification process, and whoever that ends up being, they will then take part in a home and away intercontinental play-off.
This means the likes of Brazil and Argentina will be aiming to secure a top-four finish come to the end of Matchday 18 and if they can continue their early qualification form, this will certainly prove to be the case.
While although the football-mad nation of Brazil still has to secure qualification, they are currently many people's choice to win the 2022 edition of the World Cup and are the favourite according to sportsbook review, the odds also favours France and Spain as possible candidates as well.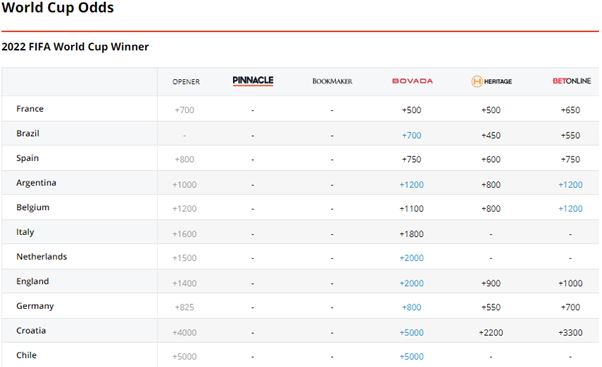 A tag that on the evidence of their first two qualification fixtures, certainly seems rather worthy and with Tite's men also topping the table with maximum points, there is a sense of starting as you mean to go on.
The Selecao perfectly got off the mark, as they made light work of Bolivia in their opening qualifier, and with an emphatic 5-0 home win now in the history books, the players gave the rest of the nation reason to be cheerful.
Something that in this current global climate is very much needed and the feeling of cheer would have been extended to their most recent performance, as a Neymar inspired showing led Brazil to a 4-2 win in Peru.
While it was certainly a special night for Neymar, as not only did he take home the match ball after scoring a hat-trick, but the subsequent trio of goals now means he is the second-highest all-time goal scorer for Brazil.
The hat-trick of strikes against Peru sees Neymar move above Ronaldo on 64 international goals and next up is the ultimate target – one that would see the PSG forward reach 78 and usurp the legendary Pele as Brazil's highest scorer.
If the 28-year-old can keep us this early momentum, Brazil should be well placed to accept an invite to Qatar and with they and Argentina currently the only two nations on maximum points after two matches, it could also prove to be Lionel Messi's last international hurrah.
Messi may be the greatest player the game has ever seen, but international honors have eluded him and even though Argentina would reach the 2014 edition of the World Cup final, they would be beaten by Germany in Extra-time.
This means it could be 2022 or bust for the mercurial Argentine and if he were unable to lead his nation to eventual victory, it would arguably be the one blip on what has been an absolutely incredible career to date.
In the past, the Barcelona legend has dragged his nation to victory, and this was no different in Argentina's first qualification fixture against Ecuador, as his 14th-minute penalty was the difference in a hard-fought 1-0 win.
While although he failed to score in the trip to Bolivia, Argentina did manage to come from behind and win 2-1, as goals from Lautaro Martinez and Joaquin Correa canceled out Marcelo Moreno's first-half opener.
This win highlights the cream is already rising to the top within South America and with both Brazil and Argentina looking to lock out the top two qualification berths, it means eight nations must do battle for the two remaining automatic entry routes.
Can the likes of Colombia and Uruguay also join the party, they would like to think they can. Then again, this is a league which is like no other and with so much football still to be played, you can be sure of many twists and turns along the way.