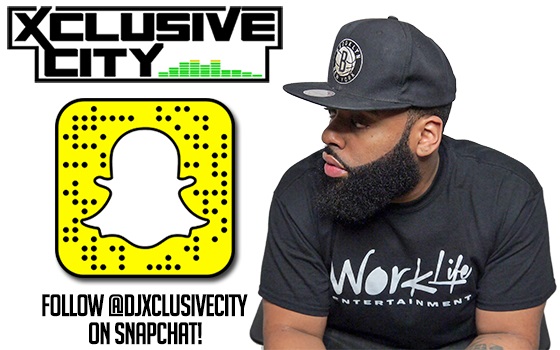 If you're not following DJ Xclusive City on Snapchat already, you're buggin' fam! One of the most successful up and coming nightlife DJ's in the game right now is radio personality and host, Xclusive City.
Those that listen to Xclusive City's show on 104.5 The Beat, or follow him on his Twitter, Instagram, or Facebook are familiar with the intense high energy which Xclusive City brings to shake up the city at a local club near you. The DJ has become popular among all the hot ladies that go the club and he's been well-known for being "The Ladies' Choice".
DJ Xclusive City always keeps his Snapchat updated and exciting. His Snapchat stories are testaments to his hard work, all of his blessings and a reminder that hard work always pays off.
Not everyone sees the hard work Xclusive City puts in every day… So, don't forget to use the snapcode below to add @DJXclusiveCity on Snapchat and constantly check his Story, you never know if he'll post contest, exclusive news, or just give you entertainment for the day!