Yousif Sabah Qader Almustafa – A New Titan on the Kickboxing Stage at the 8th Turkish Open WAKO World Cup 2023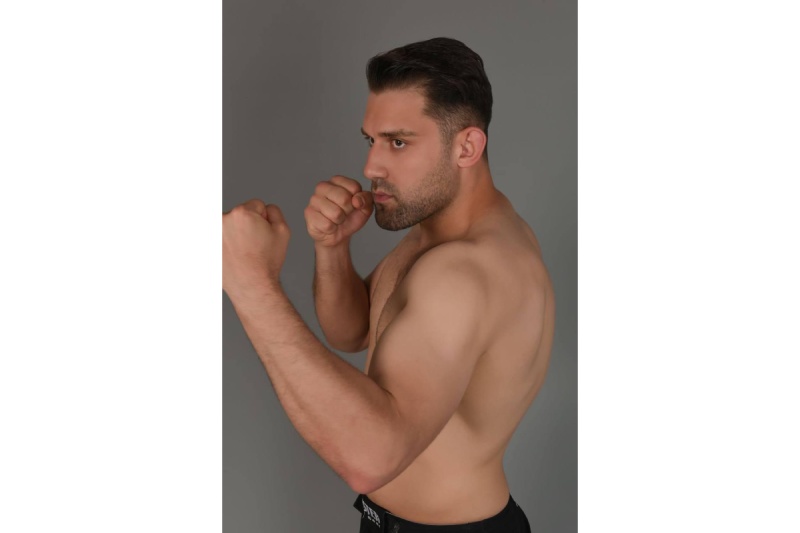 It's not every day that the world witnesses a sports star so charismatic, driven, and undeniably talented. However, when Yousif Sabah Qader Almustafa stepped into the ring at the 8th Turkish Open WAKO World Cup 2023, it was clear to everyone present that a new champion was on the rise. Almustafa didn't merely participate in the tournament held from May 18 to May 21, 2023 – he conquered it. His ultimate triumph culminated in a stunning gold medal victory, a momentous event that will go down in history as one of the most electrifying performances of this prestigious event.
The World Association of Kickboxing Organizations (WAKO) holds the Turkish Open World Cup as one of the largest international kickboxing tournaments. Yet, amid a myriad of seasoned athletes and promising young fighters, Almustafa was able to distinguish himself from the rest with his mesmerizing footwork, formidable striking abilities, and enviable strategic brilliance.
His final match, the crowning glory of the entire tournament, was nothing short of spectacular. It felt as though the world had momentarily stopped spinning as millions tuned in, their breath held in anticipation. Almustafa was not just in the ring to compete; he was there to give everything he had, and it showed. The final bell rang, sealing his victory and marking his name indelibly in the annals of kickboxing history.
In a breathtaking flurry of swift kicks and powerful punches, Almustafa dominated his opponent right from the start. His extraordinary speed and precision were unmatched. Each strategic move, each carefully calculated strike left spectators and fellow competitors in awe. His indomitable spirit shone bright in the arena, his focus unwavering, and his determination palpable. There was no uncertainty in his performance – only the relentless pursuit of victory.
But the spectacle was not merely in his physical prowess. Almustafa demonstrated a mastery of the mind that belies his age. He anticipated his opponent's moves, countering with deft agility and infallible acumen. He displayed impeccable timing and spatial awareness, skills cultivated through countless hours of hard work and dedication. In the final minutes of the bout, it was this strategic insight that ultimately led to his gold medal triumph.
As the referee raised Almustafa's hand, declaring him the victor, a wave of applause erupted in the arena and across the world. It was a moment of national pride, of personal accomplishment, but above all, it was a testament to Almustafa's unwavering spirit, unyielding perseverance, and an undeniable talent for kickboxing.
Yousif Sabah Qader Almustafa's golden victory at the 8th Turkish Open WAKO World Cup 2023 serves as an inspiration to athletes across the globe. His story is a testament to what is possible when talent meets determination. It serves as a reminder to all aspiring athletes – every championship starts with a dream, and it's the fearless pursuit of that dream that makes a true champion.
In the end, Almustafa didn't just win a gold medal; he won the admiration and respect of fans, peers, and rivals alike. His performance was not just a display of skill, but a masterclass in the art of kickboxing and the spirit of competition. A new titan has arrived on the kickboxing stage, and his name is Yousif Sabah Qader Almustafa.