Youtube Player Free Popup Music Application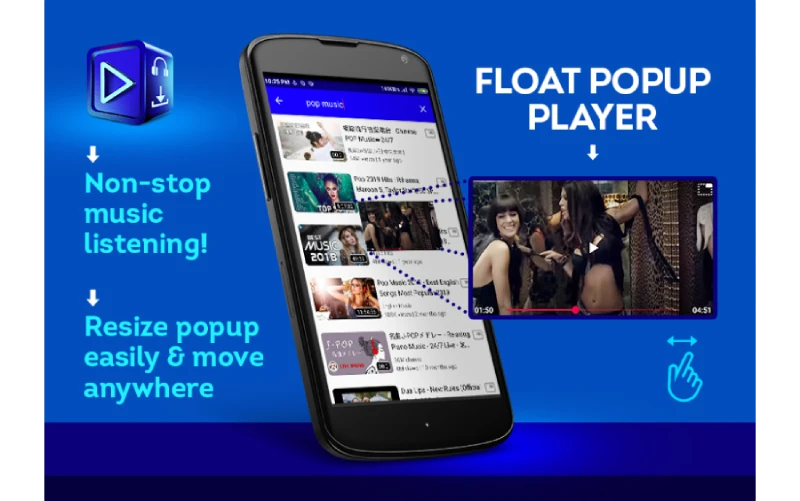 Youtube player is a third party lite player of Youtube, allowing you to easily find the best videos and free music in the world and in your country.
Youtube Player can search Free Videos and Music videos, channels, playlists. Has playback and listening features at full screen or always on the top of your application on the portable popup screen.
The Popup screen player allows you to use your programs while playing Youtube videos and music.
Download the Youtube music app to your Android phone, listen to music in the background, watch video clips.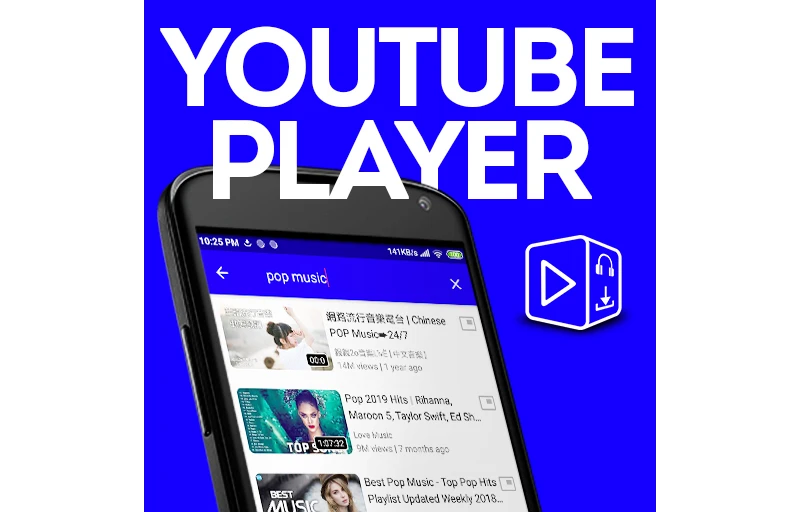 Do this, for example, enjoy the pleasure of watching videos or listening to music while you need to send an important email. The minimized window can be moved as desired. In short, it makes you special thanks to this Youtube Music app without needing a different application or device option.
If you have an immediate job when you are watching a video, you can take the opportunity of watching the same video later thanks to the output cache feature. If you want to get rid of your children from unwanted content, there is a nice option for them in this application.
With the app's caching feature, your child gets the chance to watch just fun videos. Search for the video or music you want to watch from the search bar and create your own playlist.
Set your favorites! View your recent and favorite music on a separate tab. Share your favorite playlists and music with your friends. Listen to Youtube Player on the background while in another application, working and messaging.
Rewatch your recently watched and most-watched videos and music on Youtube player. Enjoy predefined resolution quality, predefined pop-up resolution, adjustable resolution, focus resume, and a quality listening experience that comes with it.
Youtube Player (floating for youtube) lets you easily find great videos and free music from anywhere in the world and from your country.
To use the app, all you have to do is download it to your smart device located in the Android operating system.