Yummy Lee, A Female Rapper On The Rise, Is Gearing Up To Drop A Slew of Singles That Are Sure To Rock The Industry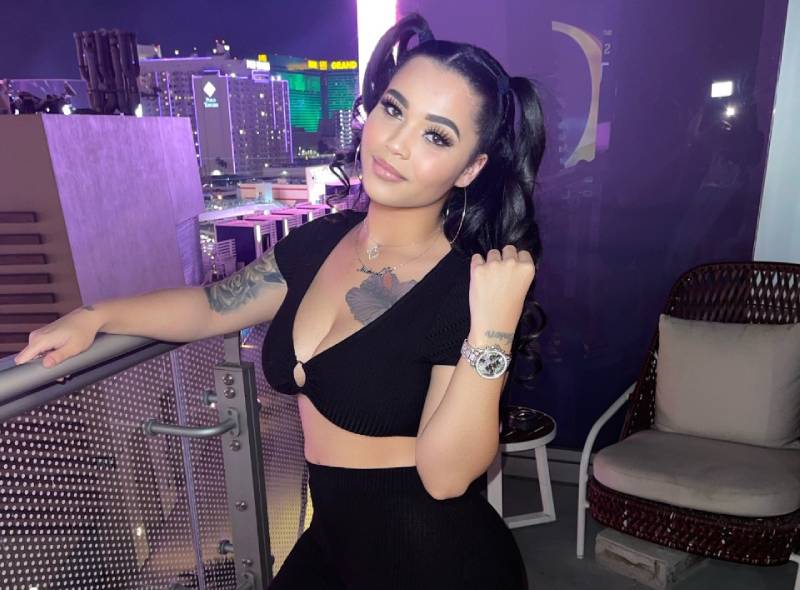 A striking beauty with a killer body and some fine rap brains just about to be unleashed is the one and only sassy and beauty queen Michaela Lee Bryant who goes by the rap name of Yummy Lee. She is about to blow up having watched some rap mistress take on the big stage such as Nicki Minaj, Cardi B, and Megan Thee Stallion- now it's her time to stupefy the rap industry with her charm that is just as beautiful as it is affecting!
Yummy Lee comes from Central Texas from the small town of Hillsboro. She started out as a model after graduating from John Casablanca's modeling school in Carrollton, TX with her confidence and beauty charms when she was a young girl but eventually, that insatiable passion for music grew up from within her.
She has been keeping busy in the studio and has some fresh and dope tunes that she plans on releasing sometime this year. She seeks to turn some real-life situations into some rap masterpiece including her experience as a high school dropout and felon at only 17 years of age and thus will expound in rap fashion the challenges she had to endure to stand where she is at this moment.
Her lyrical flow is as versatile as is her dynamism and she seeks to take the world by storm in her rap majesty as she proves that she is capable of being mentioned among the A-listers female hot rappers on the industry right now. Her style revolves around some emotional and real-life honesty wrapped in fluid rap masterclass in her unique and alluring enchanting female vocals.
She is as real as music gets and is more than ready to take on the stage and unnerve the balance in female rap as she brings a unique voice, and some terminator looks to go with it. It is about damn time that Yummy Lee takes over!
Keep up with Yummy Lee and her journey on:
Instagram: @iamyummylee
Twitter: _iamyummylee