12 Top Trends for Activewear for Athleisure Fashion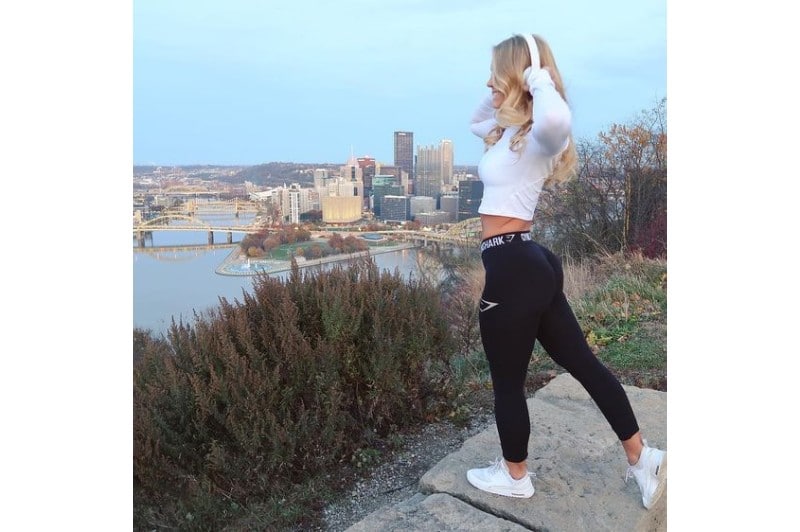 What do you call fashion meant for fitness but still perfect for daily casual wear? It's athleisure fashion, a term combining athletics and leisure.
These clothes are designed to be comfortable while at the gym or working out. They come with activewear features like moisture-wicking and UV protection. These qualities are from the fabric material they are made from. Athleisure wear feels like a second skin, flattering, and relaxing that you'll want to wear it even during casual days.
Much has changed from the usual fitness leggings popular a decade ago. Wholesale activewear vendors and activewear brands have new standards. There are unique rules when it comes to athleisure fashion. In this trend guide, let's find out what you can expect in 2022 regarding activewear for athleisure fashion.
Watch Out for These Athleisure Fashion Trends in 2022
Time to amp up your activewear fashion with the following trends this year. It looks like some old trends are coming back, like retro sneakers and comfy capris. But new ones will make you look and feel more comfortable for fitness or fun.
Capris Will Be "In" in 2022
Climate change may be the reason behind our first trend. Capris or anything cropped up, such as cropped tops and leggings, will be a hit in 2022. It's comfortable and trendy, and keeps you cool. Also, leggings in capris style make your legs look longer and shapely. Meanwhile, cropped tops show off your perfectly sculpted abs or your voluptuous tone.
Colorful Biker Shorts
Not only are biker shorts comfy, but they are perfect for regular streetwear. Authentic biker shorts are well-padded in the right places so that you can ride long distances with ease. Athleisure biker shorts may not have the same padding but are still very comfortable.
Watch out for biker shorts in bright colors and patterns. Wear these with your favorite casual shirt or blouse. You can also wear biker shorts under skirts or short dresses.
Enamel pins:
Enamel pins are a great way to make an active wardrobe more stylish and unique. They can be found in almost any color or design imaginable and are easily attached to any active apparel. They can be used to represent a particular team or brand, making them perfect for athletes who want to express their individual styles.
Crop Tops with Long Sleeves
The year of short-sleeved crop tops and blouses ended, but long-sleeved crop tops will remain as the trend this year. This outfit will make you look your best at the gym or while engaging in outdoor activities. It's also great for casual wear together with a pair of well-fit jeans.
Don't Forget Matching Fabrics and Sets
Matching fabrics and athletic fashion sets are back. Brighter colors revive energy and make us feel lighter. Expect a comeback of matching cropped shirts and capri pants or fitness tees and joggers. There's no end to the colors you'll find, but neon colors are a stand-out.
Fitness Leggings with High Waist Designs
Hail to athleisure brands for coming up with fitness leggings with high-waist designs! This type of leggings hides your midsection like magic with its high-waist, well-padded front. Also, these leggings are made from the most flattering fabric that hugs your behind like a pro. The seams are located in the right areas to hone in fat in the best places. Expect light and bubbly colors from top brands, including sky blue, yellow, and green.
Jackets with a Lot of Compartments
The 90s track jacket is back, and now, it has more pockets than you can ever use. You'll have the usual side pockets but expect pockets with zippers. This will help you keep your valuables like your mobile phone, cash, keys, etc. safe and secure.
These track jackets do not take on the plain color as before. Expect jackets with bursting colors and designs. Aside from track jackets, get ready for a return of windbreakers, especially during the cold months. The colors will be striking, and there will be plenty of pockets.
Joggers with Cool Patterns
Dancers, joggers, yogis, and gym-goers will love to wear comfy joggers. They are stretchy, semi-loose, but always stylish. Joggers will keep you comfortable and will never restrict movement. These will come in fantastic designs so you can hit the mall as soon as you go out of the gym or dance studio.
Neon Sneakers
Bright colors are coming back, so say goodbye to plain white sneakers. Neon sneakers are ready to take the lead with fun colors like neon blue, green, pink, and yellow. These sneakers are eye-catching and versatile, too, so you can wear them while working out, jogging, yoga, and more.
New Sports Bras Design Trends
Cutout sports bras are going to be in 2022. These pieces will offer just the right amount of support but will still keep your flattering figure. You'll love to wear these sports bras with just a pair of leggings or joggers at the gym. You can also wear these with your casual wear by just draping a jacket or sweater.
Retro Visor Hat is Back
Retro visor hats are back to protect you from harmful UVs while keeping your style in check. These hats are perfect while jogging, hiking, camping, canoeing, or strolling down the street. The bucket hat may also make a comeback for those who want more coverage.
Sports Bras as Layering Outfit
As for sports bras trends, wholesale activewear vendors are creating a new direction. This is all about using your sports bra as a layering outfit to make you look great. Also, sports bras offer just the right amount of support under sports suits and blazers.
Using Sustainable Fabrics
We'll see more brands using sustainable, eco-friendly fabrics this year. These athletic apparel are not only functional and comfortable but were produced responsibly. At the moment, you have two choices of sustainable activewear—one made from natural organic materials and the other from synthetic fabrics (recycled materials). Eco-friendly athleisure wear is made with the best fabrics so that it will last longer.
Final Words
There you have it, the best trends for athleisure apparel this year. Whether you buy your clothes from wholesale activewear vendors or individually from clothing outlets, choose activewear made from quality fabrics. Always look for fitness apparel with good form, function, and style. Doing so will help you get the best value of athleisure apparel for your money.
Looking for affordable and high-quality activewear? FASHIONLINE is your company of choice. It provides a wide range of athleisure products to meet the market's demands. FASHIONLINE completes orders faster than peers with quick logistic service and a robust supply chain. Talk to a representative today!