New Ideas to Take Your Wedding to the Next Level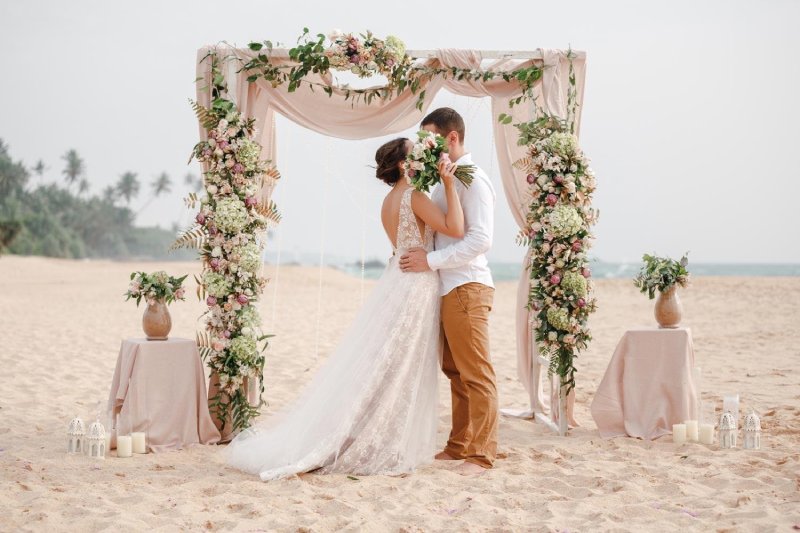 Every couple desires a spectacular wedding day, yet creating ideas that impress guests is a daunting task. However, with the new wedding trends, you can leave a lasting impression on your loved ones. It begins with drawing inspiration from what represents you as a couple and infusing them into the unique wedding details. The different ideas for weddings range from bridal boxes to fundraising, eco-friendly checklists, tech-free affairs, old-world cooking, and more. These creative ideas are budget-friendly and easy to pull off as long as the guests are comfortable. Whether you want a rustic, modern, barn, or industrial-chic wedding, our curated list of new wedding ideas gives you plenty of options.
Bridal boxes
The bedrock of a successful wedding is a happy couple, and this only happens if the wedding planning is stress-free. One way to achieve seamless wedding planning is by getting bridal box subscriptions like misstomrs. Buying a miss to Mrs. Bridal Box is one of the most beneficial wedding ideas for couples, especially those without planners. The wedding subscription box serves as a guide, propelling you through engagement, wedding, and honeymoon. The bride box has four plans to match your wedding date, which are accelerated, extended, monthly, and quarterly. There are also nine themed boxes tailored to each wedding stage. Their carefully curated contents include decor and beauty essentials, robes, jackets, jewelry, ideas, inspiration, and more. The best part is that the wedding subscription box is not gendered, hence suitable for Mrs. and Mrs. The miss to Mrs. Box is budget-friendly and offers mouthwatering bonuses to subscribers.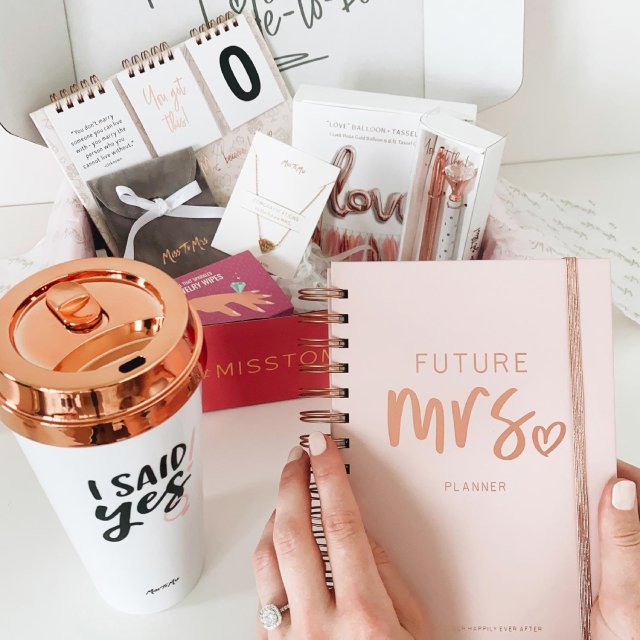 2. Fundraising
If you are worried about how much to spend on wedding favors, fundraising may be one of the best weddings ideas to consider. Fundraising is not one of the new wedding trends, but it remains evergreen. Pick any good causes you support from websites like JustGiving.com or CrowdRise and ask your guests to donate. You can also sign up on registries that donate a percentage per purchase to causes you choose.
3. Eco-Friendly setting
When we say eco-friendly and farm-to-table, they go beyond menus and favors. You can incorporate the coolest wedding eco-friendly ideas by getting everything fresh from the source. Pick flowers from your garden, veggies from the farm, and wooden chairs and tables. You can also opt for sustainable wedding dresses and tuxedos, recyclable drink packs, and even biodegradable confetti and serving plates. These are cute wedding things that work for every wedding venue, including intimate at-home affairs.
4. Tech-free weddings
There is excitement when guests snap away at weddings to preserve memories of the beautiful day. However, it can also distract everyone because guests get carried away, missing the best moments. One way to make your audience stay present is by granting them access to the venue without their gadgets. But compensate by having all activities posted on social media by a designated photographer using hashtags. For instance, a dance wedding hashtag for dance, cake wedding hashtag for cake, and the couple's hashtag for others. Include these hashtags on the wedding invites so that guests will know where to check and download the pictures.
5. Medieval cooking
The medieval cooking style is Instagram-worthy and deserves a cook wedding hashtag to showcase your heritage. Throw it back to the days of open fire cooking and ranges to the fascination of guests. Opt for open fire onsite catering with wood where guests scoop directly from fore to plate. This style gives off a camping, rustic, crude yet elegant touch. We can't also deny that the smokey flavor of wood gives goodness to everything.
6. Craft to wedding
One of the unique things to have at a wedding is the craft area divided into kids and adult sections. Learning a craft is on top of the new wedding trends that will stay with the guests forever. Start by choosing something you love to do with your spouse and incorporate it into your wedding. You could opt for sculpting, crocheting, drawing, painting, carving, and more. Guests will create something with their hands which they can take home as keepsakes.
7. Build romantic wedding arches
Couples express their love in different ways that include building extraordinary wedding arches. We see many stylish round arches, infinity arches, geometric designs, terrarium styles, topiary designs, and more. There are also dreamy floral inclusions from roses to lavenders, ranunculus, carnations, peonies, foliage, greenery, and more. Shapes, fabrics, designs, and floral arrangements dominate the elements that spice up arbors.
8. Bring in the playground
These days, the playground belongs to everyone and not only the kids. So if you are looking for the perfect weddings at home ideas, bring the playground to your lawn or backyard. Go all out with the merry-go-round, see-saw, bouncy castle, and more. Let everyone take turns to have fun and snap the most candid pictures while at it. The playground also serves as an authentic backdrop for your photos, so get it.
New wedding trends offer adventurous ways to spice up your big day. There are many options from crafts to subscription bridal boxes, playground, fundraising, eco-friendly setting, and more. These different ideas for weddings are within various price ranges that fit your budget. So check them out, opt for something that suits you, and have a fun-filled wedding day.
Author: Anastasia Beluschenko, with a specialty in wedding dresses, joined Wedding Forward over five years ago. She knows everything about wedding dresses from styles to trends, fit, and designers. Her great sense of style makes it easy for her to expertly predict the newest and hottest wedding dress trends. For leisure, she loves court tennis and stretching.