7 Activities To Keep Your Child Engaged at Home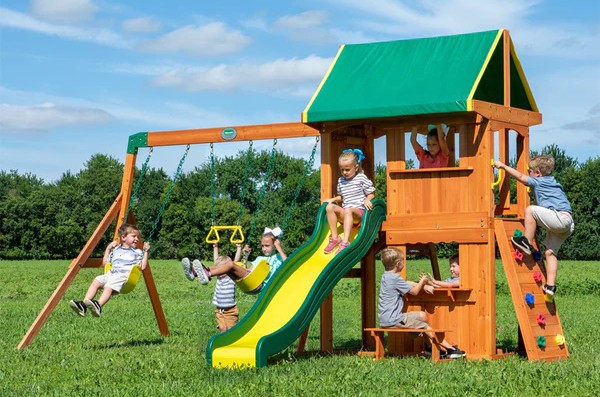 How to keep your kids engaged? Isn't that a million-dollar question that is on the mind of every parent? This question becomes even more urgent when the vacations start or as we know from experience during the pandemic. Kids have too much energy, and if we don't find activities to engage them, they will spend their time in front of TV screens, which no parents want.
It is not easy to find engaging activities for kids near your home. Therefore, you must get creative and make your home a playground for activities to involve them. In this blog, we will list a few activities that will keep your kids engaged at home with ease.
Get them great play toys
A cubby house is perfect for engaging kids at home. It is a small play area for kids which you can set up in your home or garden. Even the kids can help you create them, which is another activity to keep them involved without using screens. Buy a cubby house online with its accessories to entertain your kids, and you can enjoy working without interruptions.
Kids love bouncy things, and a rocket balance board will ensure they have fun while honing their balance skills. A perfect toy for both indoor & outdoor activities that will keep the child glued for hours.
Get them hooked on reading.
Books have the potential to become your child's best friend. And vacations provide the perfect opportunity for you to get your kids into reading. Make them read one chapter daily and increase the number one by one. It will keep them engaged while ensuring that their vocabulary increases. It also enhances their communication skills. Another great thing about reading is that it makes you connect with your child on an intimate level.
Papercrafts help them stay engaged while improving their imagination and creativity. You can buy tons of craft supplies from Amazon, enabling your kids to make pretty creative things. Or you can get newspapers and old paper to make something fun out of them. Later, the kids can paint them. However, it is time-consuming, requiring them to stay patient and you to stay patient.
Use Pinterest to come up with interesting craft and paper activities for kids.
Get them excited about cooking.
Cooking is a life skill that every kid needs to learn. Involving them in cooking and planning meals will keep them engaged and help them learn a new skill. However, there is one more benefit of making your kids learn cooking. That is making them understand the importance of nutrition. If they know how to cook at home, they understand that it's better for their health. Start easy with salad or juices. Then you can move on to pasta or other dishes.
Children have lots of energy, and they are restless. Therefore, it is necessary to ground them and divert their energy into better things. One such activity is performing yoga. This ancient art helps both physically and mentally while reducing their stress levels. It is also the right age to teach your kids discipline and encourage them to be healthy. They don't have to perform high levels of yoga. A few minutes a day at home is enough for them to understand how integral yoga is for better health.
Get them excited about music.
There is nothing more relaxing and soothing than music. Encourage your kid to play their favorite song and sing or dance along to the same. You can also push them to learn equipment like piano or violin or anything that they show an inclination towards. Do not push them, but nudge them and if they show excitement, nurture it fully.
Do fun family activities.
With so much screen time and work, family time is declining. So take the vacation as an opportunity to do fun family bonding activities, like treasure hunting and more.
Vacation or pandemics doesn't have to be an excuse for kids to experience boredom at home. It is tough to keep kids engaged, yet with these activities, you can try to keep them on their toes even at home.