7 Common Truck Accidents Claims
If you own a truck, you know how stressful and nerve-wracking it can be to get your rig back on the road after an accident. The constant fear of getting into an accident while on the road is enough to make most people's fun out of driving. Discover seven common truck claims.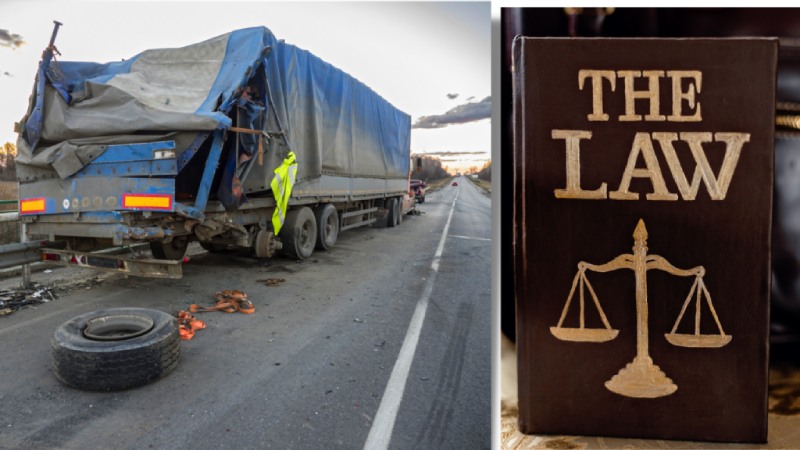 Towing Claims
If you happen to be in a situation where you have to tote a car around, and you can't get to the scene of the accident in time to stop the towing, then you could end up with a claim against the towing company.
When facing a towing claim, it's crucial to remember that you are the lawful owner of the vehicle. If the towing company is trying to collect, you can also file a claim against the driver.
Jackknife Truck Accident Claim
A commercial truck driver's carelessness while operating could make their vehicle "jackknifing". A driver may lose control, the trailer may separate from the truck's cab, and their wheels may lose traction and swerve on the road due to improperly loading cargo onto a truck, turning too quickly, or neglecting to maintain a truck's parts. A serious accident may occur if a truck is not properly maintained or its cargo endangers other motorists.
Driving Under the Influence Claim
Driving under the influence is a preventable cause of accidents, many resulting in serious injuries or even death. If a drunk truck driver caused an accident that left you seriously hurt, you might be entitled to financial compensation for your suffering.
Speeding Truck Accident Claim
Speeding is risky for truck drivers because it increases the likelihood that they will miss other roadblocks or stalled trucks until it is too late to halt.
If a truck driver caused your collision by speeding, you might have a strong claim against him to obtain compensation for your injuries or property damage using a lawyer.
Sideswipe Collision Truck Accident Claim
A truck driver may collide or sideswipe other cars if they are operating their vehicle while tired or not paying attention to other motorists on the road. When submitting an accident claim with insurance, a medical report can be a powerful piece of proof.
Claims in a Truck Accident Against a Tired Driver
Truck drivers frequently travel for days or even weeks at a time. If they don't take care to get enough rest, their exhaustion could cause them to become distracted, think erratically, and crash their vehicle. Suppose a truck driver's sleepiness contributed to an accident that injured you. In that case, they may be responsible for paying your damages and medical bills, possibly losing their employment and license, and facing harsh penalties for the collision.
Truck Accident Claim Against a Passenger Vehicle
It may be simple to assume that the large truck was to blame for a collision involving a passenger vehicle and a truck, but this isn't always the case. The driver of a passenger car would probably be held accountable for an accident involving a truck if they made a poor turn or changed lanes at the incorrect moment.
FedEx Accidents can be extremely scary to everyone involved. Generally, the most common reason for a truck accident is the drivers are forced to drive to accomplish unrealistic goals that are pre-set by the company. If you are hit by a FedEx truck, it is best to file a personal injury claim. Because an average FedEx truck accident settlement can help you to cover the medical bills at the least. Remember, medical bills are not going to be the only type of loss you will encounter. If, unfortunately, you are injured in a truck accident, approach a lawyer to help you claim the losses you suffered.