9/11 Remembrance: United States Marks 22nd Anniversary of September 11 Attacks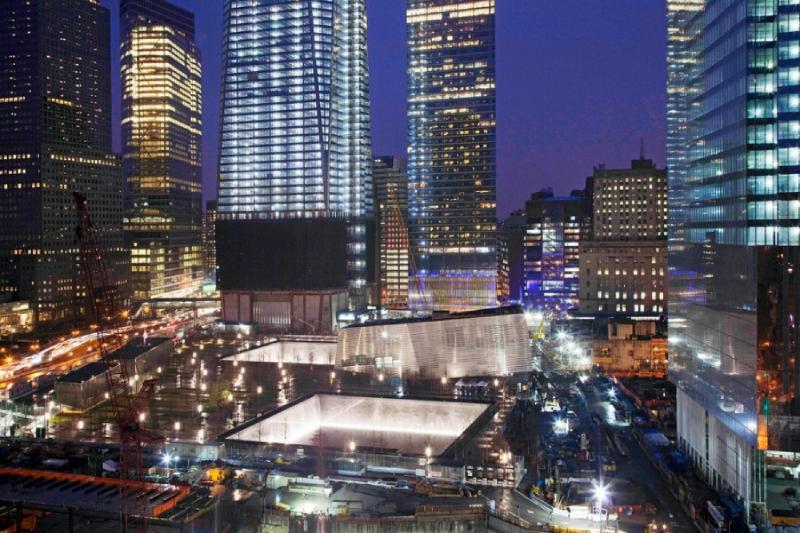 Observing the 22nd anniversary of the greatest terror attack on US soil, Americans are meeting Monday at memorials, firehouses, city halls, and other locations to reflect on the pain and legacy of 9/11.
There have been memorial services held everywhere from Alaska to the Pentagon, Shanksville, Pennsylvania, and the World Trade Center in New York. At a ceremony on a military base in Anchorage, President Joe Biden is scheduled to appear.
His stopover while traveling to Washington, DC from trips to Vietnam and India serves as a reminder that, no matter how far away, the effects of 9/11 were felt across the country.
Nearly 3,000 people died in the hijacked plane attacks, which also altered American foreign policy and domestic fears.
On that day, "we were one country, one nation, one people, just like it should be. That was the feeling — that everyone came together and did what we could, where we were at, to try to help," said Eddie Ferguson, the fire-rescue chief in Virginia's Goochland County.
It is more than three times as far from New York as it is from the Pentagon, which is more than 100 miles (160 kilometers) away. But a local memorial that uses steel from the collapsed Twin Towers of the World Trade Center cements a sense of connection.
The 25,000-person county, which is primarily rural, commemorates the anniversary not once, but twice: with a morning service honoring first responders and an evening ceremony remembering all the victims.
Other communities across the nation observe memorial days with observances including candlelight vigils, bell tolling, and silence. A public memorial ceremony is held in Columbus, Indiana when 911 dispatchers broadcast a message of remembrance on police, fire, and EMS radios throughout the 50,000-person city.
At a remembrance in Fenton, Missouri, Boy Scouts and Girl Scouts hoist and lower the flag. There, a "Heroes Memorial" honors 9/11 victim Jessica Leigh Sachs with a plaque and a piece of World Trade Center steel. The 4,000-person suburb of St. Louis is home to some of her relatives.
"We're just a little bitty community," said Mayor Joe Maurath, but "it's important for us to continue to remember these events. Not just 9/11, but all of the events that make us free."
Monmouth County in New Jersey, which was home to some 9/11 victims, declared September 11 a holiday this year so that county workers may participate in remembrances.
Many Americans participate in volunteer work on what Congress has designated as Patriot Day and a National Day of Service and Remembrance as another way to commemorate the occasion.
Vice President Kamala Harris is scheduled to attend the ceremony at ground zero on the plaza of the National September 11 Memorial and Museum. Political commentators won't be speaking at the ceremony; instead, the platform will be given to the families of the victims for an hour-long reading of the names of the deceased.
James Giaccone volunteered to read this year in honor of his 43-year-old brother Joseph Giaccone. Every year, the family comes to the ceremony to hear Joseph's name.
"If their name is spoken out loud, they don't disappear," James Giaccone said in a recent interview.
For him, the commemoration is essential.
He remarked, "I hope I never see the day when they minimize this. It's a day that changed history."
Democratic Vice President Joe Biden will be the first president to observe September 11 in Alaska or any other western U.S. Most years, he and his predecessors visited one of the attack sites or another, however Republican George W. Bush and Democrat Barack Obama occasionally observed the anniversary on the lawn of the White House. Following one of those events, Obama paid a visit to Fort Meade in Maryland to honor the armed forces.
Jill Biden, the first lady, will be laying a wreath at the Pentagon's 9/11 memorial.
A memorial service and wreath-laying are planned at the Flight 93 National Memorial in Stoystown, Pennsylvania, where one of the hijacked planes crashed after passengers tried to attack the cockpit. Doug Emhoff, Harris' husband, is anticipated to be present during the ceremony.
For teachers to use in the classroom, the memorial site will provide a new educational video, a virtual tour, and other resources. According to organizers, educators who will be working with more than 10,000 students in total have signed up for access to the free "National Day of Learning" program, which will run through the fall.
Katherine Hostetler, a National Park Service ranger and spokesperson for the memorial, said "We need to get the word out to the next generation."
The 9/11 Memorial and Museum at Ground Zero serves as a sombre memorial to the victims, survivors, and heroes of that tragic day, 21 years after the attacks. Two enormous reflecting pools are part of the memorial, which is located where the original Twin Towers once stood. Bronze panels commemorating the names of each person who died in the 1993 and 2001 attacks on the World Trade Center surround the pools.
Global visitors congregate here to pay homage and remember the lives lost.
The Tribute in Light has also become an iconic symbol of remembrance. Every year on September 11th, twin beams of light soared into the night sky, reflecting the destroyed towers and acting as a powerful reminder of the strength and solidarity that prevailed in the face of adversity.
On 9/11, volunteers across the country took part in service projects and memorial services to highlight the value of joining together and fostering a spirit of goodwill.