Mohammad sheikh Suliman has successfully made a name for himself in a number of industries – from real estate to investments and start-ups.
Since 2016, he's been dedicating most of his time to running his Al Sheikh Arabian horse stud – a centre setting the highest standards for the welfare and breeding of these gorgeous animals. As a qualified horse trainer, Mohammad takes an active role in preparing his horses for championships and shows.
Altogether, the stud owns twenty mixed-bloodline stallions and mares, located in Israel and Belgium. Without further ado, let's take a look at the award-winning Arabian horses in Mohammad's stud!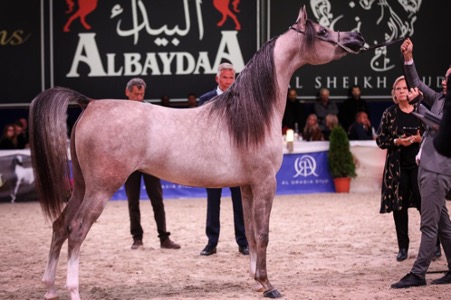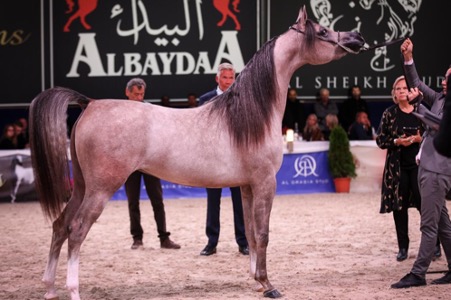 Algamra
Algamra is a filly – a young mare – born at the beginning of 2017. The gorgeous grey is a mixed blood Arabian who has already helped to confirm that Al Sheikh is a leader in its field.
To date, she has won a gold medal at the All Nations Cup in Aachen in the Junior Fillies Championship, and a bronze medal in the Junior Fillies Championship at Menton, 2019.
You can watch Algamra's incredible performance and admire her perfect form here– in a recording from her gold-winning Aachen appearance. 
Wildona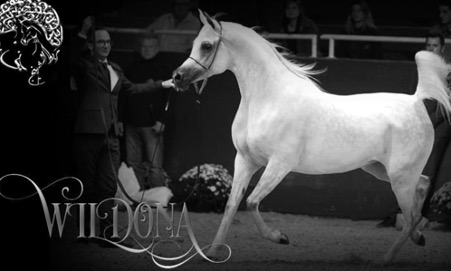 Wildona is a five-year-old mare with an impressive bloodline – she's the daughter of legendary Arabian champions Shanghai and Wilda.
The full list of Wildona's achievements is long and truly impressive – and it includes two gold medals, from the Senior Mare Championships in Radom and in Lier. Wildona won both of these in 2018. She also won the Mares 4-6 Class at the All Nations Cup 2019 in Aachen.
See Wildona in action here – from her gold-medal appearance at the Arabian Horse European Championship 2018 in Lier.
Seranza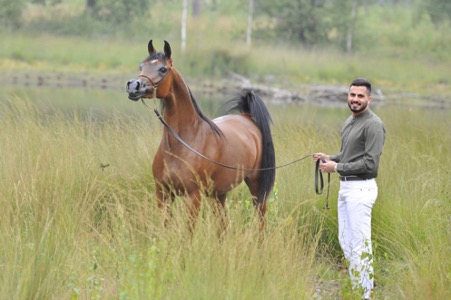 Born in Spring 2016, this beautiful bay mare represented Al Sheikh Stud in 2017 and 2018 – still in the filly category back then.
She won four major awards, including two gold and two silver medals. The golds were from the Junior Fillies Championship in Strohen in 2017 and the 2018 Sharjah International Fillies Championship. Seranza won the silver medals at the 2017 Yearling Fillies Championship in Paris and at the Junior Fillies Championship at Dubai, in 2018.
Seranza's Dubai appearance can be seen here.
Equator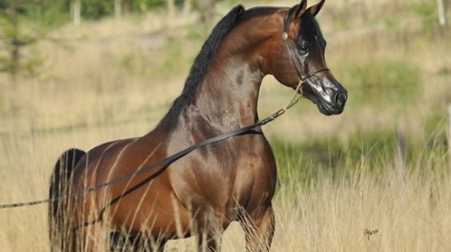 In a way, we've left the best for last – though in fairness, Equator has had more time than the other horses on this list to amass his incredible list of awards and medals.
This mixed blood bay stallion was born in 2010, and has received five gold and three silver medals – including achieving the highest score in the World Championship in Paris 2018.
If you want to see for yourself how come Equator has been so successful, watch his Paris performance here. In the four years that Al Sheikh has been active, Mohammad's horses have won over thirty medals at national and international championships, including a silver won as early as the first year of operation. Among Al Sheikh horses' achievements are World Gold Champion medals at the Arabian Horse World Championship and the European Championship (both in 2018) and, more recently, two wins at the All Nations Cup in 2019.