Ali Nassiri – The Entertainment Executive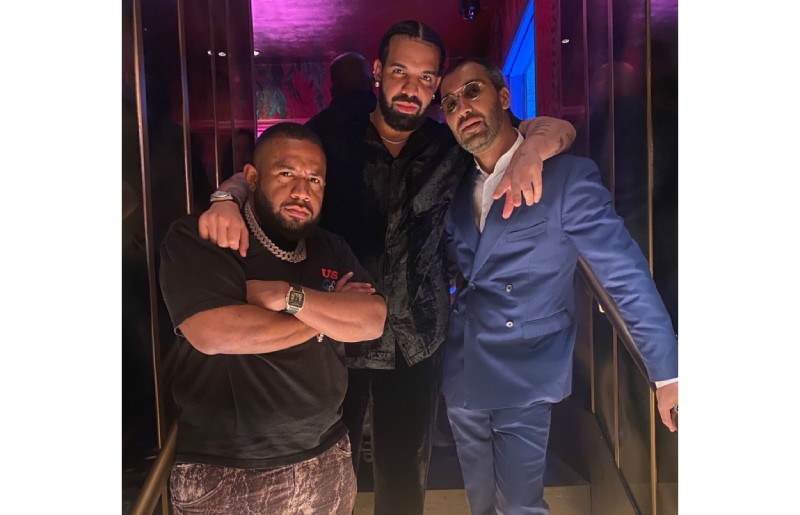 How many entrepreneurs do you know? Now how many of them have actually, "made it"?

The win isn't fully a win until it's consistent, reliable, and reputable. But within all that you're trying to achieve, it can most certainly become your reality. The industry is filled with success-story CEOs and business leaders such as Gary Vee, Andrew Tate, and Tony Robbins, you name it. But our eye has been drawn to a certain individual who comes from a background of hospitality and customer experiences, and who has made his way into the entertainment industry. We'd like to highlight a current-breaking name, Ali Nassiri.
Ali Nassiri
El Azri Ennassiri Moulay Ali, better known as Ali Nassiri, is a 40-year-old entrepreneur who specializes in hospitality expertise and event production. Ali was born on January 2nd, 1982, and is commonly based in Miami Florida, USA. As of today, Ali Nassiri has served many purposes and beneficiaries to celebrities, companies, startups, event planners, concerts, tours, festivals and so much more. Ali Nassiri's Background – Ali was born in Tangier, Morocco. He lived there for about 18 years 'til he spent another 8 years in the busy lavish city of Paris. After that, but moved to the United States. After college, Ali worked for various hospitality companies before eventually striking out on his own. Let's take a closer look at who Ali Nassiri is and what he does.
In 2016, Ali Nassiri started his own party company called Elements, every Wednesday at Do Not Sit on the Furniture (owned By DJ BEHROUZ) located in Miami with both local underground DJs and international DJs, a total success as a weekly party in Miami.
From 2017 to 2019, Ali Nassiri started a position at Rockwell as a Director of VIP Clients with his previous mentor, Chris Paciello. Rockwell was named the best Hip Hop club in Miami where some of the biggest artists in the world have partied and performed such as Rick Ross, Miguel, Gucci Mane, Puff Daddy, 2 Chainz, Travis Scott, French Montana, and many more…
In 2019-2020 Ali Nassiri approved an offer from Pacha Group Ibiza as International Vip Liaison. Ali was running the VIP for Music On nights presented by the king of techno, Marco Carola in that same season in Ibiza. Nassiri was in charge of all the VIP services of Music On worldwide. He was also VIP and Booking Manager for Jamie Jones' party, Paradise on Wednesdays held at DC 10 Ibiza.
Nassiri Group Inc Miami was founded by industry experts who specialize in creating innovative events by providing guests & members with the best experiences. With Ali being involved in this industry for over 18 years, he has developed an intelligent spectrum of knowledge about hospitality & events. This is why his clientele would often refer to his services as "a true heaven-like experience".
Ali Nassiri has become a very successful entrepreneur who's made a name for himself in the hospitality & entertainment industry. But the journey doesn't end here, Ali has big plans to continue working with the notorieties of our world. Event planning, production, and entertainment career journeys are all of Ali's expertise. This may be the name to have on your phone before everyone else does.
He is known and recognized for hosting some of the world's finest celebrities and talents at Sexy Fish Miami Restaurant & Night Bar such as Drake, Jamie Fox, Florida, Fabulous, and many more.

Follow Ali Nassiri –
https://www.instagram.com/alinassiriofficial