Andrei Lucas – Digital Discovery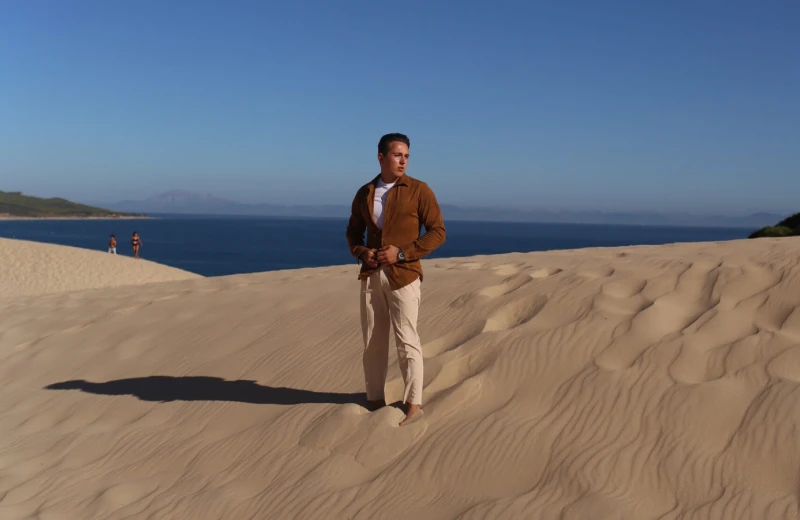 As social media marketing and social media influencers are getting more hype than ever, today's news, world issues, and topics are reflected also through influencers.
Amongst other social media influencers or public figures, this summer Andrei Lucas continued to advocate for spreading awareness against climate change, partnered with the Swiss timepiece brand Favre Leuba and the Spanish Insitute of Oceanography for spreading awareness through visuals and messages that call for action.
"To me, as a musician, artist or photographer, nature is the place where I find inspiration and witness fires in the Spanish forests while I watch on television the Amazon fire was devastating. We have control over what each person can do to slow down the climate change process." Andrei Lucas ads.
Andrei Lucas shared his nature exploration experience with Favre Leuba on his social media platforms in the desert dunes of Gibraltar tagging National Geographic Spain as a tribute to the awareness those gatekeepers of nature have brought to the table of sustainability, and climate change.
Andrei Lucas plans to continue his collaboration with the Insitutue of Oceanography from Fuengirola (Malaga) and to share his love of the Ocean whilst promoting a balanced lifestyle in tune with the nature. "I definitely think we need to keep this momentum and to continue this project over the next year for it to properly overtake." Andrei Lucas added. As Andrei Lucas tends to become more of an ethical influencer, he plans to showcase fashion and lifestyle brands in an ethical manner, in a natural environment, shedding light on the fact that what we wear, what we eat and how we lead our lives depends on the health of Planet Earth.
Andrei Lucas has released two new singles earlier this month however he plans to share more information and spread awareness on his platforms in relation to climate change.