Artist CJ Vibez about going worldwide viral, motivation and Manifest Projects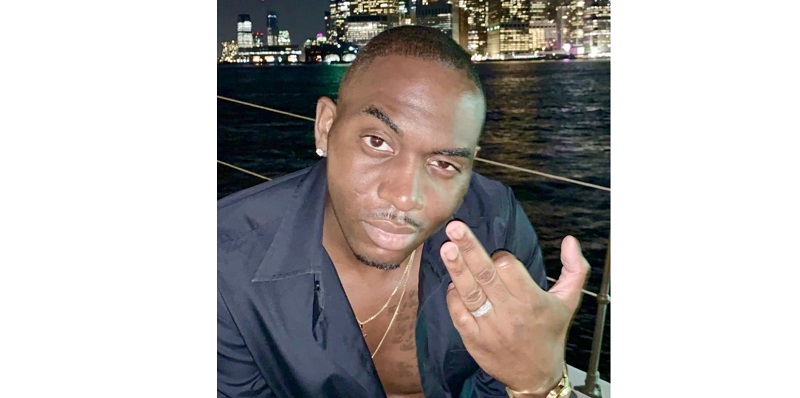 If you ask CJ Vibez, about the last 30 days have been a blur. Sitting steps away from The George Washington bridge inside his home, an effusive Corey begins to gush about his recent triumphs, which include recent interviews and his first 1 million streams. Beaming with joy, Cj Vibez quickly remembers that he's hours away from notching his next write up for his hit record Vibe Walk (Wrong One) Ft Borntalented BT & Hot Boy Slim.
"God knows what he's doing," says a reflective CJ. "I appreciate God, and I praise him every day, every second because it's just been beautiful." CJ Vibez impressive winning streak has galvanized him to return to the studio and chef up his second single titled Run 2 Me, which he says features "a female artist." Motivation made all this possible, says CJ. " I was in the studio with one of the greatest song writers in the world, I am forever grateful for this opportunity and I plan on taking it up a notch in the upcoming months.
What's so beautiful about the song "Vibe walk" when I was producing this record I already had a feeling it could do something in the music world. This was mainly due to the passion that we put in the record. I was speaking it to existence. I knew the universe needed a record like this a record that allows you to have a kick ass day (a positive message). To be able to perform it on stage would be beautiful, man, to represent our culture in a good light. When I became a father, my whole life changed. I want to be an inspiration to my son, and a lot of others It's beautiful, man. My son came and I am blessed with a healthy boy! I always heard that having a kid can push you to work harder and inspire you to do more with your life.
I do know it takes a lot of hard work to do what we doing. You know, every day I just meditate. I say, "CJ, you see them nights that you put in 24 hours. You see them executive decisions you've made." I got a great team around me. I got Manifest Projects, around me every day. I got people that love me and I love them. I'm just grateful. You know the Vibez.
Follow CJ Vibez on instagram
https://www.instagram.com/coreyljordan/