Baz Luhrmann's Biopic 'Elvis' will release on June 24th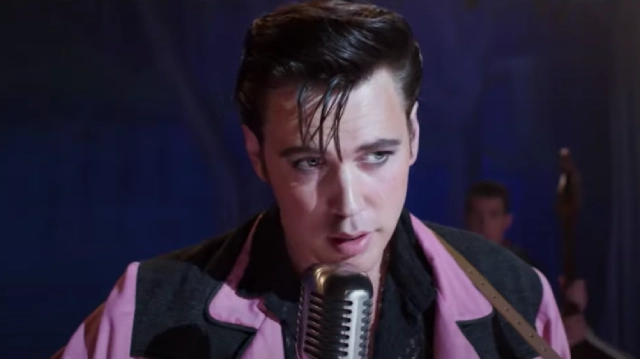 The first trailer has been released for Baz Luhrmann's Elvis, a biopic on the life and music of Elvis Presley. Elvis is the most recent in a long line of biopics and releasing this summer. Elvis stars Austin Butler in the title role, and Oscar winner Tom Hanks as the King's manager, Colonel Tom Parker, who had a complicated relationship with the star.
Directed by Baz Luhrmann, it stars Austin Butler as the famous singer, close by Tom Hanks as the scandalous Colonel Tom Parker, Olivia DeJonge stars as Elvis' wife Priscilla, while Kodi Smit-McPhee plays country legend, Jimmie Rodgers.
Yola Quartey plays Sister Rosetta Tharpe, and Kelvin Harrison Jr. plays B.B. King. This is the film Hanks was filming when he tested positive for Covid-19, and the world began to close down, so obviously, we want it to be great.
The film is seen through the prism of this relationship.
Its problem-plagued backstory – including the film being closed down after Hanks got COVID-19 during the shooting on the Gold Coast – drove home the inescapable nature of the virus, regardless of whether it was early on in the pandemic.
Presley died in 1977 in the wake of suffering a heart attack, to a great extent brought on by drug abuse. He was 42.
A year after his demise, his dad, Vernon Presley, uncovered in Good Housekeeping that his child really preferred not to watch his own films.
"Elvis hardly ever watched the movies he made because he didn't like most of them," Presley Snr wrote.
"He'd been given $1 million a picture, plus 50 percent of the net, so he'd been well paid for his work.
"But he had never had script approval or control over the songs in his pictures, or over anything else."
Presently, Presley's life will feature in a film by the Oscar-nominated Luhrmann, whose credits incorporate The Great Gatsby and Moulin Rouge!.
Elvis is scheduled to hit cinemas on June 24.