Belgian chocolatier Godiva releases the first-ever yokan to celebrate its 50th anniversary in Japan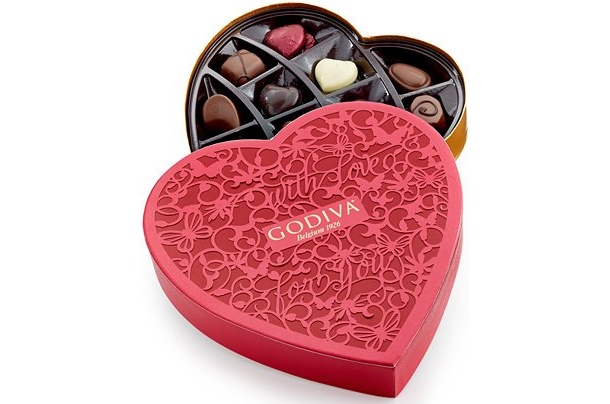 Back in 1972, respected Belgian chocolatier Godiva made its first foray into Japan, and throughout the long term, becoming one of the country's most famous and notable chocolate brands is developed. Presently, to celebrate its 50th anniversary in Japan, Godiva is giving recognition to clients here with a remarkable delivery including a conventional Japanese sweet — yokan.
▼ The Yokan is one of the new products in Godiva's"Summer Collection", accessible just from 25 May to 23 August.
Yokan is a conventional wagashi (Japanese confection) that is regularly sold as a smooth and somewhat firm block, which is normally cut into cuts prior to being eaten. It's customarily made with red bean paste, agar, and sugar, however, for this Godiva celebration, the yokan will show up in two flavors, Chocolate, and Cacao Fruits.
Quick to figure out what a Godiva yokan would possess a flavor like, we got a container of five and opened up the chocolate one first, which seemed to be a chunk of chocolate ganache.
Cutting it in two uncovered that natural firm, jelly-like texture yokan is known for, yet gnawing into it uncovered it had an exceptional one-of-a-kind taste. It was lighter than a yokan, with an extraordinary chocolate flavor that left waiting for rich pleasantness in the sense of taste.
▼ No strong red bean taste here.
It was an incredibly high quality, which raised our anticipations for the Cacao Fruits version.
This one was considerably lighter in flavor than the chocolate one, and it was so smooth might be sliding off the fork at any moment were about. After eating it, the reviving sweet-and-tart flavor profile of the cacao fruit quickly jumped out to astound the taste buds, yet it too left a rich completion on the sense of taste.
The surface was certainly equivalent to a traditional yokan, which makes a natural beginning stage from which to partake in the Western flavors. They were both splendid, elegant extravagant desserts that were definitely worth the guilty pleasure, yet there was one disadvantage, the flavor of red beans got derailed in the more grounded chocolate and cacao flavors.
Notwithstanding, if the strong flavor of the red beans normally puts you off your yokan, you'll be satisfied with the manner in which Godiva has dialed down the adzuki and turned up the chocolate in this new release.
Sold in boxes of five for 2,160 yen (US$23.17) and boxes of ten for 4,320 yen, these are indulgent sweets with similarly liberal costs tags, so to celebrate with something somewhat less costly, Godiva's new sweet purpose Chocolixir will be somewhat more friendly on your wallet.