Bishwadeb Bhaumik (DEB) music song Shiddat succeeded in touching the hearts.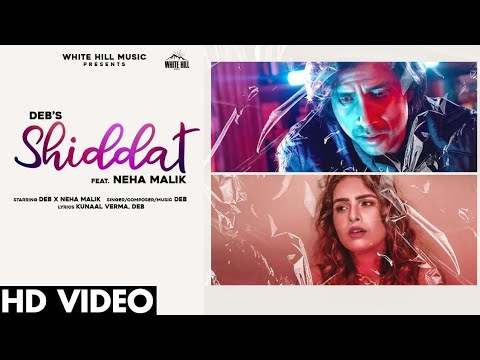 The Shiddat music video, recently released by White Hill Music, is very well received by the audience. The composer and singer of this song is Bishwadeb Bhaumik (DEB). The lyrics are penned by Bollywood's Kunaal Verma and Deb. It is no wonder that Neha Malik's beautiful style has added beauty to this music video.
So far, Shiddat Song has been viewed by more than 1.2 million people on YouTube. Talking about Hindi songs-Sad Songs are most liked by the audience, Perhaps the reason this song of Bishwadeb Bhaumik (DEB) is being well appreciated by the audience. Shiddat Music Song is produced by Gunbir Singh Sidhu & Manmord Sidhu.
Bishwadeb Bhaumik (DEB) thanked the audience for the love for Shiddat . He told the media that many of his upcoming projects are going to be set, including some singles and series and films.