Rubaru Mr. India 2020-21 candidates to open the final show in Vishal Thawani creations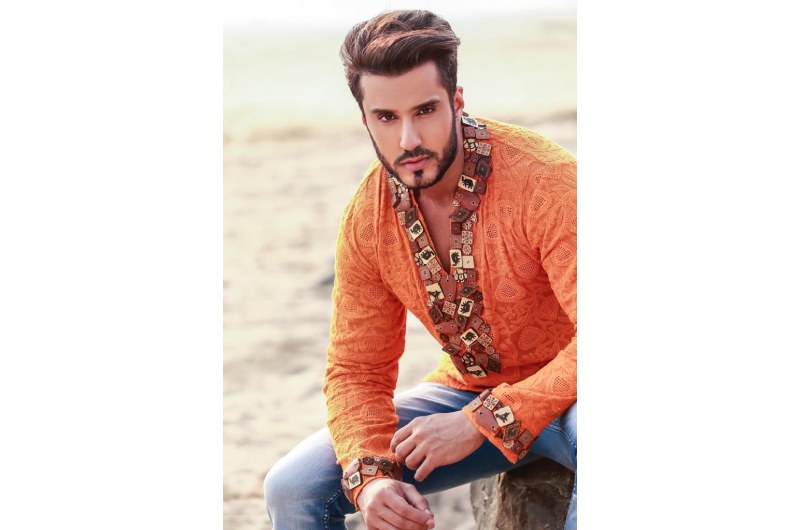 India's biggest men's pageant – Rubaru Mr. India is back this year with an all new season. The 17th edition of the pageant is scheduled to take place from April 3 to April 8, 2021 in Goa. For the pageant's 17th edition, the Rubaru Mr. India Organization has joined hands with ace Indian fashion designer, Vishal Thawani as the event's Indian wear partner. The candidates of Rubaru Mr. India 2020-21 pageant will be seen opening the national show in exquisite creations by Vishal Thawani.
Vishal Thawani is the founder and chairperson of Dapper & Dare brand (popularly known as D&D). Vishal is one of the finest designers based in Mumbai. He has styled and dressed celebrities like Terrence Lewis, Vikas Verma, Ruslaan Mumtaz, Karan Kundra, Gurmeet Chaudhary, Shakti Arora, Shivin Narang and Arjun Bijlani to name a few. Vishal credits his success to his family and his close friends that encouraged him to follow his dreams.
His journey as a designer can be termed as an act of serendipity, an unexpected, an unforeseen and an unplanned event that completely changed his life. It all began when he was just a teenager. His creative mind and out of box thinking always made him pick some of the most unique yet appealing outfits. He used to receive several compliments from his friends and mates at colleges for his fashion sense. At times, his friend used to borrow his clothes while going out for some special events. That was the time when his sense of style and fashion became quite popular amongst his friends and acquaintances. He continued to support his friends and started offering style and fashions tips. All his ideas and suggestions fetched him a lot of appreciation. This was also the time when he joined his family business however, his creativity did not stay hidden from his family. His father and sister encouraged him to purse his passion and join the fashion industry. Along with his family, he also received enormous support from ace fashion photographer Amit Khanna, whom he describes as his best friend. That's how a regular teenaged guy with a creative mind turned into a visionary gentleman who mastered the art of craftsmanship and style.
This April 8, 2021, he will be displaying his exclusive collection at the grand finale of Rubaru Mr. India 2020-21 pageant. The candidates of the pageant will be seen walking down the runway in D&D outfits styled by the very charming gentleman himself – Vishal Thawani. At the conclusion of the pageant, India would get to learn the name of the chosen one that would carry the title of India's most handsome man.