Bitcoin Tops $30,000 for the First Time Since June Before the Key Inflation Data; Ether Closes $2,000 as Bitcoin Reaches New High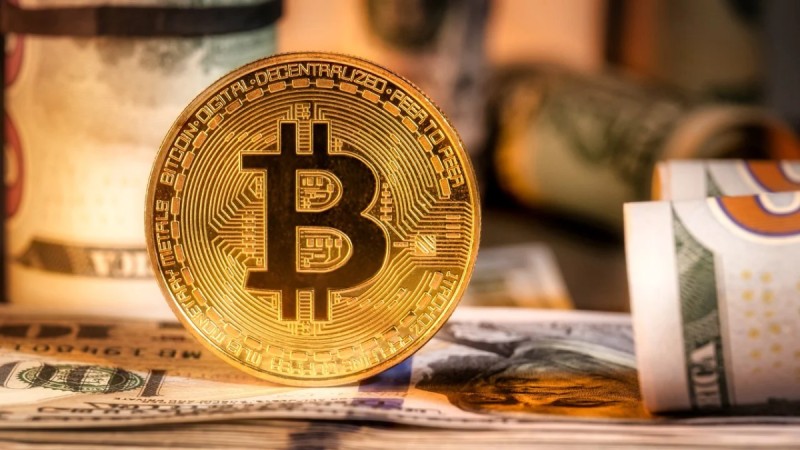 As investors awaited key inflation data later in the week that could steer crypto prices, Bitcoin rose on Monday evening, surpassing the key psychological level of $30,000
The biggest cryptocurrency by market cap rose 7% to $30,193.25 for the first time since June. As investors awaited the Ethereum network's latest tech upgrade, which was scheduled for Wednesday, Ether advanced more than 3.5 percent to $1,925.11 for the first time since August.
According to managing partner James Lavish of the Bitcoin Opportunity Fund, a move into the mid-to high-30s for Bitcoin now that it has reached $30,000 will be "likely" if it pushes through with conviction and would "force short speculators to cover and buy instead." He stated, "Some investors are trying to get positioned ahead of that."
Traders are possibly speculating that Wednesday's consumer price index number "could come in at a level that gives the Fed reason to think about pausing raising rates in the next meeting, thereby giving a boost to assets like bitcoin," Lavish added.
Investors are also keeping an eye on the producer price index's latest reading, which is due out on Thursday.
This year, cryptocurrencies have rallied. The action on Monday night brings Bitcoin's year-to-date gains to more than 80%, while ether's gains have now reached 60%. The top two crypto assets "decoupled" in March as a result of a "flight to quality" in Bitcoin following bank closures, despite the fact that historically, price movements for the two assets have been relatively consistent on a percentage basis.
Nevertheless, macro drivers continue to have an impact on both assets, and the two cryptocurrencies remain somewhat correlated for the time being. The Fed's decision to pause or end its rate hike campaign will be heavily influenced by the forthcoming inflation data.
As previously locked funds on Ethereum are released over the next few weeks, ether has been climbing ahead of its planned "Shanghai" tech upgrade, which is anticipated to bring a wave of negative sell pressure to the market.