BYD will begin selling electric vehicles this quarter in the UK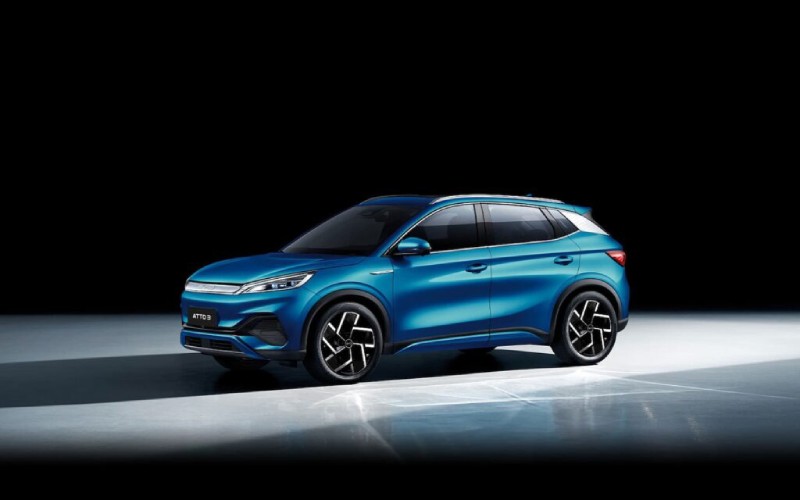 In the United Kingdom, where electric cars are gaining market share, Chinese automaker BYD will begin selling vehicles this quarter.
According to the automaker, Pendragon, Arnold Clark, Lookers, and LSH have been appointed as the four UK dealer partners supported by Berkshire Hathaway, which is owned by Warren Buffett.
The Atto 3 SUV will be BYD's debut model, and in the coming weeks, it will announce additional dealer partners and pricing.
The Atto 3 compact crossover, the Tang large SUV, and the Han large sedan will be offered by BYD in Europe, where the company began its expansion last year.
Since the beginning of the pandemic, automakers have struggled to revive sales, with registrations falling to a 30-year low in 2022, despite the UK remains one of Europe's largest car markets.
EVs have been a bright spot, with battery-electric models surpassing diesel for the first time and accounting for approximately 17% of deliveries last year.
BYD, which has its headquarters in Shenzhen, has already expanded into Norway, Denmark, Sweden, the Netherlands, and Belgium.
According to BloombergNEF, the group, which has also been aggressively expanding into other markets in Asia, including Thailand and Australia, may even surpass Tesla in global EV sales this year by expanding its model lineup and manufacturing capacity.
BYD's sales of full-electric vehicles soared to approximately 911,000 last year, up from 321,000 in 2021, and its sales of plug-in hybrid electric vehicles already outsold Tesla in 2022.