Carnegie Museum of Art declares opening weekend programs for the 58th International from September 24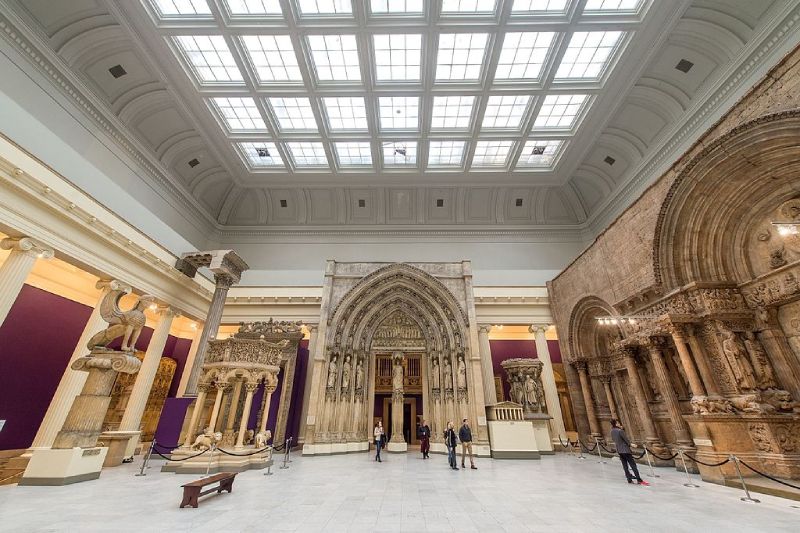 Carnegie Museum of Art has declared opening weekend programs for the 58th Carnegie International, starting Sept. 24.
Guests will be blessed to receive the first public presentation of a new work by Malcolm Peacock, alongside performances by Ali Eyal and Christian Nyampeta.
Carnegie Museum of Art: 58th Carnegie International
The exhibition will run through April 2 in the facility at 4000 Forbes Ave. in Pittsburgh's Oakland neighborhood.
Peacock, a New Orleans-based artist whose work looks at the emotional and psychic spaces of Black subjects, will introduce "The insistent desire for and the impossibility of being" from 10 a.m. to 8 p.m. Sept. 24, as a work of performance art experienced by one visitor at a time.
"The work is sited in an undisclosed location in the museum. Visitors will be escorted to the work by a door person, whom the artist has selected for the work," said Sohrab Mohebbi, the exhibition's Kathe and Jim Patrinos Curator. "Visitors can request admission to the work at the admissions desk of the museum."
The piece will unite a different group of Black Pittsburghers whose identities won't be uncovered ahead of time, he said.
The presentation finds out if art museums can offer "the conditions to cultivate a means of holding space inside a future in which Black autonomy is uncontested," as indicated by a release.
One point of departure for Peacock's work is a CMOA program called Mindful Museum, which gives early entry to seniors on Wednesday mornings.
"Similarly, Peacock's work involves the museum offering space to convene for a specific demographic of people," Mohebbi said. "In several private sessions among group members, they will work through the concept of autonomy, particularly considering the fraught relationship between Black life and public space in the U.S. of the past and present."
Peacock's work additionally will be available to visitors on Nov. 12, Jan. 28, and April 1.
Additionally scheduled for opening day are these special features, free with museum admission:
• Performance Activation of "Where Does a Thought Go When It's Forgotten? And.," by Ali Eyal, 4:30-5 p.m. in Heinz Gallery B
Eyal, an Iraqi visual artist working in Amsterdam, will activate and develop an installation of drawings and paintings that investigates the contemporary history of Iraq through personal reflection and portrayals of the flora and fauna from his family's homeland. In this performance, a protagonist recognizes the scent of a wonderful white flower, which has triggered nausea, thirst, fever, and memory loss.
Interesting and Fun Facts about the Metropolitan Museum of Art, the largest art museum in the US
• Search Sweet Country — A Concert, with Christian Nyampeta, 5-6 p.m. in the Sculpture Court
Born in Rwanda and working in New York City, Nyampeta will introduce songs of love, loss, and overcoming collected and created over the last decade, summoning what stays from all that washed away through catastrophes such as floods, hurricanes, and human-made disasters.
A members' reception, with refreshments and an exhibition tour, is set for 6 to 9 p.m.
Established in 1896, Carnegie International is the longest-running North American exhibition of international art.
The 58th rendition includes new commissions, existing works, and projects by established and arising artists working globally, domestically, and locally. The exhibition follows the geopolitical imprint of the United States beginning around 1945, placing the international within a local context.
"Our hope was to create an exhibition that speaks to common entanglements, desires, and shared experiences through divergent aesthetic currents and artistic practices," Mohebbi said.
"The program is indicative of what we hope to achieve as Carnegie Museum of Art looks to the future — positioning us as an inquisitive and responsive institution dedicated to contributing to both local and global creative conversations," said Eric Crosby, the museum's Henry J. Heinz II Director.
The associate curator is Ryan Inouye and the curatorial assistant is Talia Heiman.