Celebrating The Traditional Spirit Of Clothing with 'Lady Hut Apparels'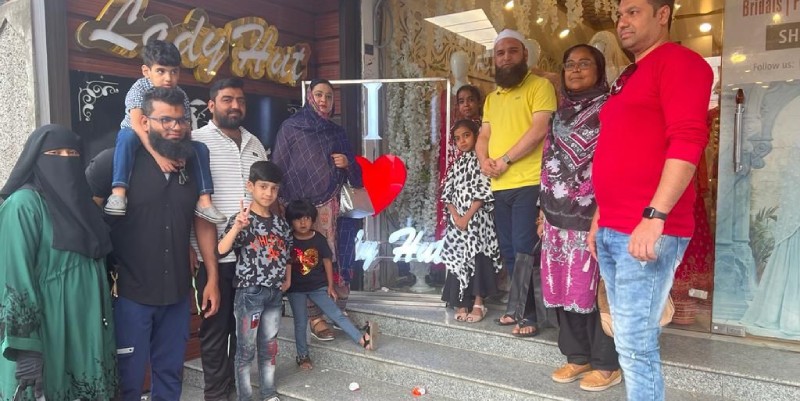 'Lady Hut Apparels' is a leading Kashmiri brand that is engaged in celebrating the traditional spirit of clothing which has almost faded away in the limelight of modern fashion. 'Lady Hut Apparels' is brought up by Lady Hut Private Limited which is founded by Khalid Bashir. It has now become a registered company with its own trademark. 'Lady Hut Apparels' is a swiftly growing apparel brand which is now enlarging its circumference to far-off areas. Khalid Bashir talks about his main idea behind his brand and says, "We design our products ourselves, my focus is to preserve our culture, through my designs I am doing my bit to introduce our traditional clothing culture to the younger generation."
'Lady Hut Apparels' has come a long way in the competition of the clothing market. Now it overshadows other clothing brands in Kashmir as it is the one and only apparel brand in Jammu and Kashmir to have more than 250K followers on Instagram and 150k followers on YouTube. Starting its journey from a single shop, now this brand can be found in additional four shops having different and variety of collections including Bridal Dresses, Pakistani Suits, Designer Dresses, Digital Printed Lehengas, Partywear Dresses, Latest Tie and Dye dresses, Floral Sharara Dresses, Pure Banarasi Silk Sarees and Collection of Bride's Imported Net Suits with Detailed Handwork.
It is apparent that the social media presence of this brand ,indeed, has a great contribution in its blooming success.
And making the best use of this social media success Khalid has also moved a step ahead by creating an official website of his apparel brand which allows people to have their orders brought to them at their doorstep.
The journey of 'Lady Hut Apparels' started from a single small shop in Kashmir and now it is growing both on the grounds of Kashmir and in the world of social media. It's growth is the product of Khalid Bashir's determination of giving his customers the best quality and a number of choices in apparels.
The clothing brand 'Lady Hut Apparels' with its numerous choices in colours and designs of clothing has brought about a change in the perception of people towards traditional outfits. It has led to a steep incline of interest towards the traditional clothing styles that might have been long forgotten until the presence of the brand called 'Lady Hut Apparels' came into existence.