Charlie Puth and BTS' Jungkook collaboration song 'Left and Right' tops iTunes charts in more than 90 countries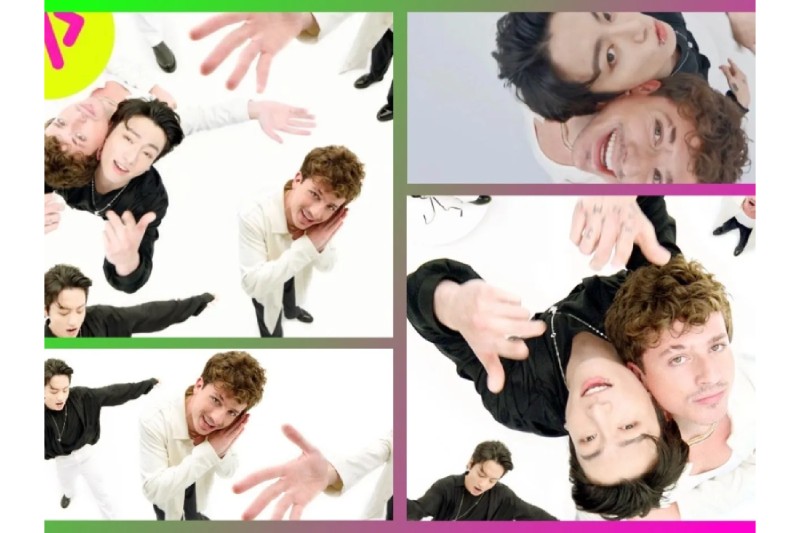 On June 24, Charlie Puth and BTS Jungkook's cooperative single 'Left and Right' dropped, and it's been at the forefront of everybody's thoughts from that point forward! Promptly upon its release, the track shot right to the highest point of iTunes charts everywhere. Starting around 7 am KST (3:30 am IST), 'Left and Right' had ranked at number 1 on iTunes Top Songs charts in no less than 93 different regions everywhere, including the United States, Canada, Denmark, Sweden, France, and that's just the beginning. Further, 'Left and Right' debuted directly at number 1 on the Worldwide iTunes chart!
Following its release, "Left and Right" additionally entered the best spot on the real-time charts on Korea's Melon and Bugs music sites.
American singer, songwriter, and record producer Charlie Puth released his highly-anticipated coordinated effort with BTS' Jungkook on Friday, June 24, and amazingly, it arrived at millions of streams on different platforms.
The song's music video counted over four million streams on YouTube alone only hours after it premiered. Charlie likewise tweeted soon after its release that it arrived reached over a million streams and counting on Spotify.
In the meantime, the music video has likewise been getting a great deal of adoration. In around 12 hours following its release, it had crossed the 10 million perspectives mark, prompting Charlie Puth to Tweet "Thanks CPF and ARMY! 10 million video views in 12 hours is NUTS!!!!!!" At the hour of composing, a little more than 24 hours since the music video's release, the view count remains at over 16.3 million perspectives.
While the track was released at 9:30 am IST, the music video was mysteriously absent at that point, prompting the 'WHERE IS THE MV' trending on Twitter. Charlie Puth himself shared a screenshot of the trending expression, following it up with a screenshot of him requesting connections to the music video. When the music video premiered at 10:30 am IST, 'Left and Right' had previously crossed 1 million streams on Spotify.
Announced on June 17, the cooperation was immensely anticipated, particularly since Charlie Puth and Jungkook had recently performed a duet of the former's song 'We Don't Talk Anymore.
"Left and Right" is Charlie's third single paving the way for his impending album Charlie, set for release in late 2022.
The single comes only ten days after BTS individuals candidly let fans know that they were feeling burned out and were enjoying some time off to focus on their solo projects.
"We're each going to take some time to have fun and experience lots of things. We promise we will return someday even more mature than we are now. So I just hope that you could give us your blessing," Jung Kook told fans then.
BTS the management later explained, in any case, that the individuals wouldn't be going on rest, and would keep taking participating in group exercises as they go about their solo work.
In the meantime, the music video for "Left and Right" outperformed 10 million perspectives in somewhere around 12 hours of release and has accumulated 16.2 million perspectives in a single day.
"Left and Right" is Puth and Jungkook's new collaboration in four years. The two performed "We Don't Talk Anymore" at the 2018 MBC Plus X Genie Music Awards hung on Nov. 6, 2018, in South Korea.
"Left and Right (feat. Jungkook of BTS)" is a song in Puth's third studio album "Charlie," which will be released in the final part of the year.