3rd BTS Member Suga to Join the South Korean Military Service, after Jin and J-Hope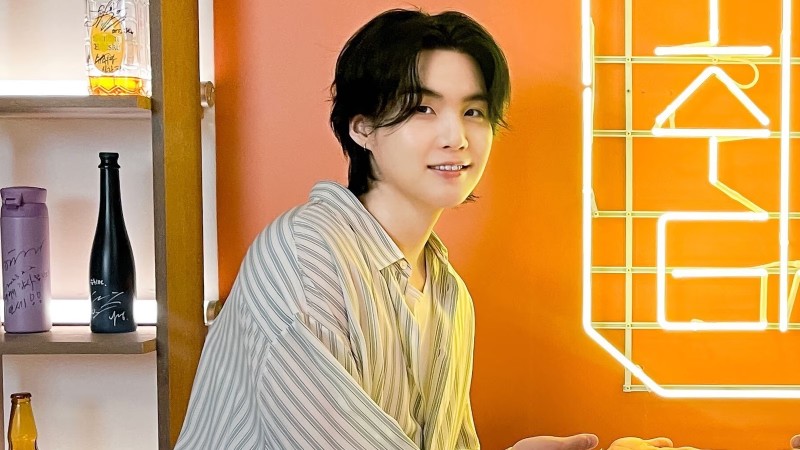 The third BTS member to join the South Korean military is Suga. Jin and J-Hope are currently serving in the military. Additionally, RM, Jimin, V, and Jungkook will follow.
Suga, a member of BTS, joined the military on Friday, following in the footprints of Jin and J-Hope. As BigHit Music, the BTS agency, had previously stated, there were no formal events held to send Suga goodbye. Before starting his service, Suga opted to leave a message for his fans.
Suga leaves fans a message
Suga posted a message on Weverse late on Thursday. As translated by X user @BTStranslation_, he wrote: "Hello. This is Suga. I came to give (you all) my greetings! I've been able to come here (so far) because of ARMY, you all. And now the time has come."
He also added, "I'll come after finishing my service well sincerely. Beware of the chilly weather from the season changing to autumn. Let's keep being healthy and let us all meet in 2025! ARMY!!!! Always, thank you and love you (smiling face emoji)."
Fans react to Suga's message
A BTS fan reacted to the message by asking, "And what if I cry Min Yoongi what if I cry? I love him so much." "Yoongi coming on live to say hello, Yoongi writing a letter before leaving for his service, Yoongi touring to as many cities as he can to meet us, Yoongi showing us his 7 tattoo, Yoongi sharing his vulnerabilities, Yoongi gifting us songs of healing, Yoongi loves us so much," commented another person.
"Promise us to take care of yourself too! Let's stay happy and healthy until we meet again. We love you, always!" read a tweet. "Go and come back safe Suga! Stay healthy too! We'll be waiting, as you said Future's gonna be okay! I love you too!" said another fan.
No official events occurred as Suga departed for military service
BigHit Music revealed earlier this week that Suga will report for required military service on Friday. The statement read, "There will not be any official events taking place on the day he starts his service or on the day he enters the training camp. We kindly ask fans to refrain from visiting Suga at his workplace during the period of his service. Please convey your warm regards and encouragement in your hearts only."
Min Yoongi is the real name of Suga. Along with joining the military, BTS members RM, Jimin, V, and Jungkook are expected to reunite as a group around 2025.