Charting a success story as a passionate and creative artist and entrepreneur, enter Kevin Sacchi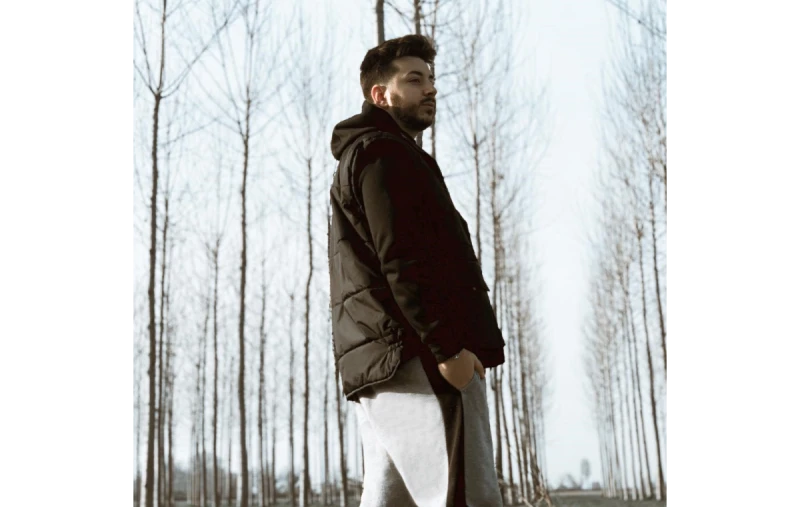 Apart from being known for his electronic songs in Italy, he is the brain behind his communication agency KS Digital Force and also owns his clothing brand under his name.
The way a few industries and sectors around the world have been on a constant growth pedestal has attracted the attention of many. The technological advent is one reason, but one cannot go without crediting the relentless drive and incessant efforts of a few astute minds and creative souls who put in their best in turning their respective niches into highly successful. We couldn't help but notice the rise of one such extraordinary gentleman, who has taken over the music and the business world as a true-blue professional; we are talking about Kevin Sacchi, born as Kevin Francesco Maria Sacchi. The 1999-born from Crema is a rising Italian artist and entrepreneur that many are talking about lately.
Kevin Sacchi's outstanding music skills can be known through his efforts in having created electronic songs with Arabic, Manele, and Balkan melodies in Italy and being the first artist to do that. He has, however, gone beyond being just an artist and has even shown his excellence as an entrepreneur with his clothing brand "Kevin Sacchi Brand," founded in 2022 and supported by prominent names worldwide, and his one-of-a-kind communication agency KS Digital Force. As a producer, songwriter, and performer, he has given hits like Human Race, Gold Rain, Last Master, Mister Balkans, Mister Worldwide, Trip to Russia, Trip to Dubai, Blue No Cap, Mente da Star, and Mister Manele, which has won hearts and earned him +1million streams worldwide. Kevin Sacchi studied computer science, becoming a computer expert, but in adolescence struggled with bullying; however, his determination, logic, and great belief acted as his strengths on his path, and he participated in a tour in Italy called "Stop bullying" to raise awareness of these issues.
In 2016, Kevin Sacchi began with fashion shows and testimonials as a model. For the next two years, he was called to various events to sign copies of fans as a special guest, becoming the Italian testimonial of the Triller app. Came in 2019, and he was out there, establishing himself as a digitalpreneur with his firm KS Digital Force for managing communication of large companies, VIPs, entrepreneurs, artists, businesses, and individuals. So far has managed over 300 accounts and has become the best social media manager under 30.
Kevin Sacchi did not stop here; in 2020, he raised over € 250,000 to donate to his city of birth, Crema, thanks to social media and the Gofoundme platform to help those in need during the trying times of a pandemic, for which he was even awarded a medal of recognition from the Cremasca community by the mayor of Crema Stefania Bonaldi. Besides that, he even founded INFLUENCER, the first digital figure in the world in the tattoo industry.
In 2021, Kevin Sacchi took multiple strides as an artist, releasing his songs using Balkan melodies for the first time in Italy, which earned him the title "Father of the Balkan hits," reaching the top of the digital stores.
This man has shown his A-game in all that he has done in his career.

Site: www.kevinsacchibrand.com