Darnyelle Jervey Harmon- Helping Entrepreneurs Become Seven Figure CEOs with Her Firm 'Incredible One Enterprises'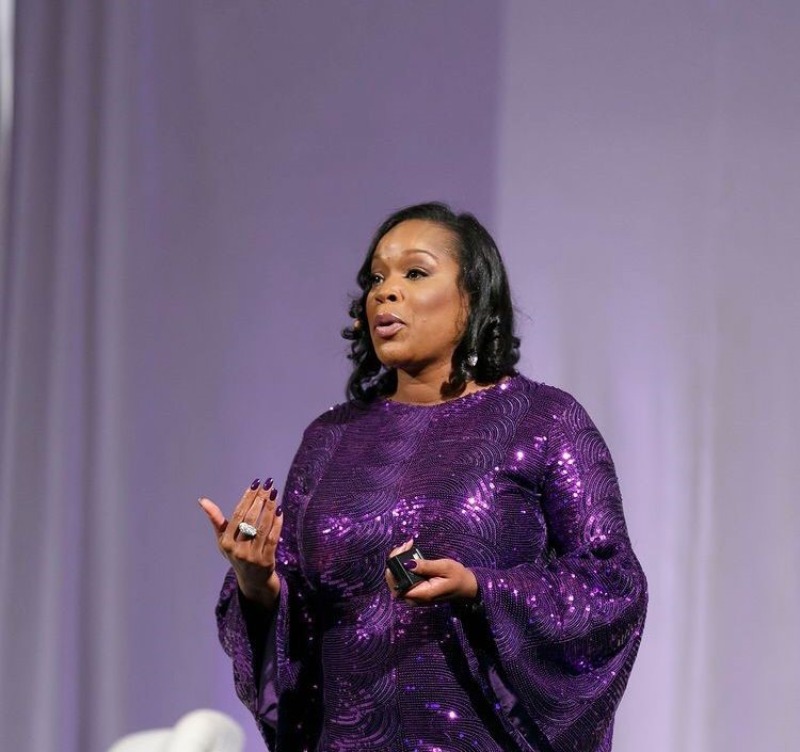 Darnyelle Jervey Harmon is a business growth strategist. She helps entrepreneurs become multi-six or seven figure CEOs in 12 months or less through her consulting firm, INCREDIBLE ONE ENTERPRISES, LLC.  Her company specializes in helping CEOs build a business to fund the life they crave by combining spiritual principles with business growth strategy.
She is also an award-winning author, speaker, and business strategist whose work has been featured in Essence, Black Enterprise, Forbes, Success, and O Magazines.
All her success is a result of her hardwork and perseverance through corporate America. Darneyelle leveraged her time and experience through the various industries she's worked in to grow her company and lead her others towards their business goals.
Under her leadership, Darnyelle transformed Incredible One Enterprises LLC into a high-end business transformation brand.
"Our goal is to transform lives and to ensure that our clients know that they don't have to choose. We desire our clients to become better in every way because they invested in themselves to work with our award-winning team of coaches and consultants," Darnyelle said.
Incredible One Enterprises LLC has been known for disrupting the industry and their clients have the results to prove it. For more than 10 years, Darnyelle's commitment to excellence and significance has shaped the programs they offer, the team they hire, and the way they show up fully for their clients.
During the last 10 years, she has helped her clients generate more than $1 billion in sales and more than $500 million in revenue.
Before Darnyelle became the CEO of Incredible One Enterprises LLC, she started in a financial services company where she progressed from an entry-level customer service position to vice president in just three years.
She spent a total of 12 years with the company before she realized that she wasn't born to sit behind someone else's desk.
Her first attempt at business ownership wasn't successful since she ended up filing bankruptcy and going back to work. Eventually, Darnyelle decided to get serious about starting her business and began applying what she learned when she got her MBA in marketing. Within 3 years of returning to her business full time, Darnyelle was running a million-dollar company.
Her hard work paid off as she became the CEO of a multimillion-dollar transformation company where she has had the pleasure of working with some of the brightest service-based entrepreneurs around the world.