Princess Dyana Shiffaire Invited as Speaker at Dubai Salon Week 2023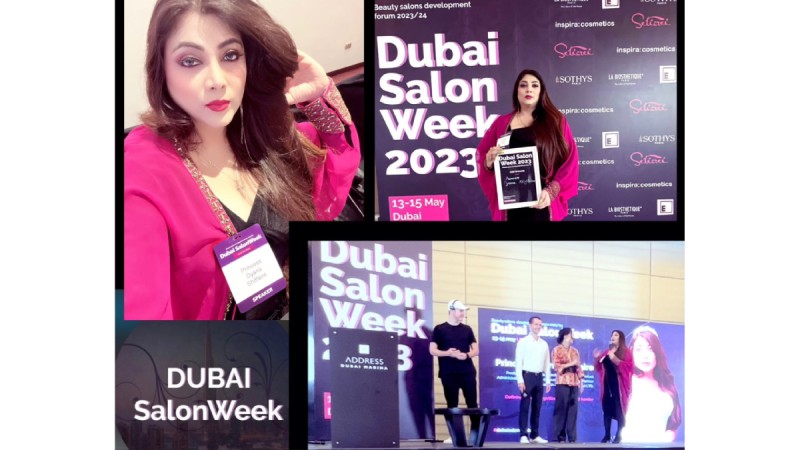 Princess Dyana Shiffaire Being an essential part of the beauty and cosmetic industry associated with top luxury International Brands & Salon chains, was invited as a speaker on the panel of " Dubai Salon Week 2023" held at Address Dubai Marina Hotel on 13th May.
Where Princess Dyana enlightens beauty professionals, salon owners & brand owners on how defining Brands is becoming harder, what is the correct brand for a given salon with encouraging the salon owners to come up with their own product line which will assist them in better revenue generation?
She also shed light on brand awareness, brand vs salon dominance, acceptance of new bands which give better service results, and profit margins.
It was commendable to see the Dubai salon week organizer initiate such a prestigious and much-needed platform for salon owners & professionals. It indeed was a well executed successful event
Princess Dyana Shiffaire was felicitated by the Team of Dubai Salon Week with an appreciation certificate acknowledging her valuable input to understanding Brands in-depth.
Princess Dyana Shiffaire intends to form an organization & association for Beauty & cosmetic professionals which will be affiliated and recognized by the Dubai government to highlight the contribution, revenue generation, and empowerment of the Beauty industry.
We at Time Bulletin wish Princess Dyana Shiffaire for her new venture establishment in Dubai & Dubai salon week for many more successful events to come.