From Lighting Products to Design Powerhouse: Lumulox's Journey of Innovation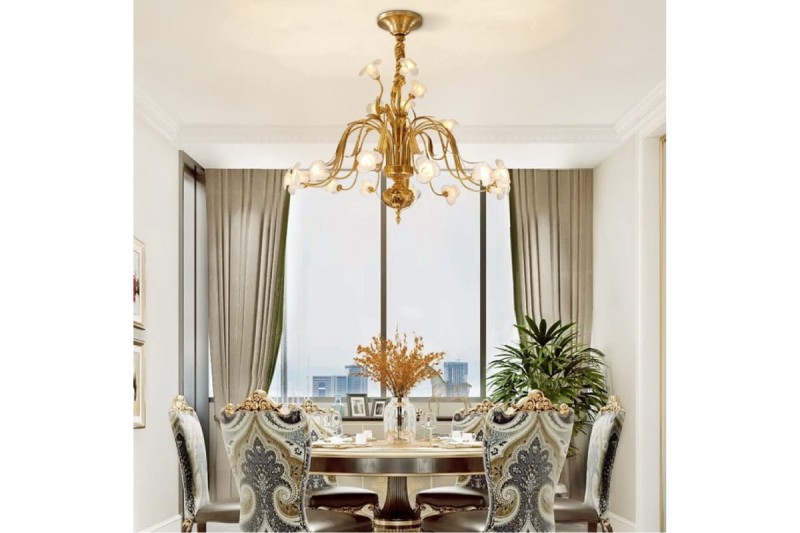 New York – Lumulox, the esteemed online home decor retailer, is leaving a remarkable imprint in the global arena. Steered by the visionary leadership of founder and director Jay Budaraju, Lumulox has assembled an inspiring collection of over 60,000 unique lighting products. Building on its impressive success, the company is now on the brink of a significant expansion, targeting to solidify and enhance its market share in the European Union and Australia by the end of the year. In the constantly evolving world of home decor, Lumulox is well-poised to meet the rising global demand for innovative and elegant products. By modernizing its fulfillment centers in five countries through the incorporation of the latest AI technology, Lumulox is set to efficiently cater to this escalating demand.
The company is leading the revolution of the home lighting sector, creating a suite of lighting solutions that perfectly fuse modern designs with contemporary aesthetics. Lumulox's creations don't merely light up a room; they animate spaces, infusing them with a burst of life and dynamism. Dedicated to excellence, Lumulox has nurtured valuable partnerships with respected design professionals. These strategic alliances ensure that Lumulox's product range not only keeps up with the latest industry trends but often shapes them. Lumulox's offerings embody the spirit of modern aesthetics, positioning the company to illuminate the path in the next wave of innovative lighting solutions. Lumulox's aspirations extend far beyond merely expanding its market presence.
The company is investing in the production of new LED chipsets, slated for use across all Lumulox fixtures. This strategic move is set to significantly improve the efficiency and durability of Lumulox's lighting products, further bolstering their leading status as industry innovators. Jay Budaraju, Lumulox's driving force, is optimistic about the company's future in the home decor and lighting sector.
He shared, "Lumulox's future is brimming with promising prospects. Our steadfast commitment to modern designs, bolstered by our alliances with creative powerhouses in the industry, affirms our position as a principal innovator in delivering exceptional lighting products that resonate with contemporary lifestyles."
Lumulox takes immense pride in its exceptional range of high-quality home decor products, particularly its distinctive lighting selection. The company expertly amalgamates style, function, and cutting-edge design trends, transforming ordinary spaces into extraordinary experiences. This approach not only augments the beauty of homes but also resets the benchmark for exceptional home decor. Lumulox's commitment to innovation is further underpinned by its initiative to form a new in-house design team. This devoted team will concentrate on crafting unique designs and driving technological innovation, reinforcing Lumulox's ambition to be not just a manufacturing powerhouse, but a standard-bearer of design and technological advancement. Moreover, Lumulox is bolstering its marketing arm with the objective to conquer new markets and ascend the ranks of modern lighting providers.
Lumulox is paving the way for socially responsible business practices, making a notable societal contribution by providing free Solar lanterns to underserved communities in Africa and India.This initiative exemplifies Lumulox's commitment to sustainability and societal change, shining a light on the multifaceted brilliance of this home decor titan. With a relentless focus on customer satisfaction and a progressive approach to their work, Lumulox is a beacon of innovation. Its unique lighting solutions inspire homeowners globally, motivating them to reimagine the potential of their spaces.
To explore the captivating universe of Lumulox, teeming with mesmerizing lighting solutions and intriguing home decor products, visit www.Lumuloxdecor.com and let Lumulox add an unforgettable touch of brilliance to your home.