The Power Of Color: How To Choose The Perfect Dress For Every Occasion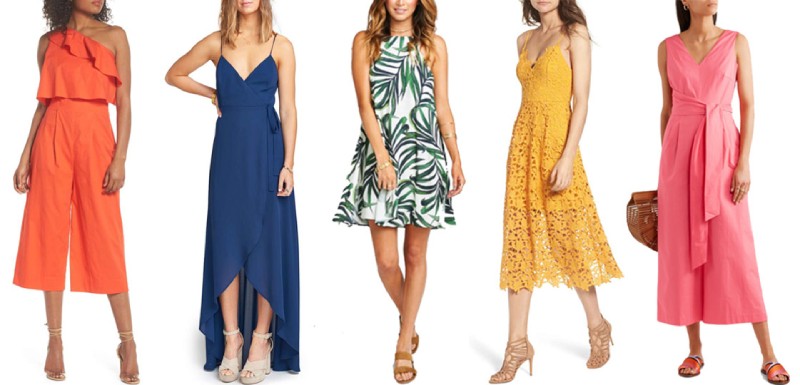 Choosing the perfect colour shows your confidence and how people see you. Playing with Colours is a part of fashion, and you can see all the fashion influencers are very particular about choosing their dress.
In this post, we'll dive deep into the influence of colour on dresses, from red and blue to white dresses and how to pick the ideal shade for any event.
White colour is perfect for a wedding or summer party. White is a cheery and clean colour that can give you a more energetic and young appearance.
Choose a white dress according to your body type, from maxi dresses, sundresses, and sheath dresses.
Crack a big event like a wedding or gala in a Red dress. Red is a striking colour that stands out from the crowd and gives you an aura of confidence. Select maxi dresses, bodycon dresses, or A-line dresses in red to get an elegant look. The red dress makes you stand out from others.
Blue stands for peace of mind hence wearing a blue dress for a job interview or business meeting. When you wear a blue dress, you look more dependable and trustworthy, and it will give you a professional and reliable look.
Wear a black dress for any occasion because it is ageless and classic. Wear black dress for formal events like a business meeting or dinner party. Black is a flattering colour that can give you a more elegant and sleek look.
Pink is a flirtatious, fun colour that can make you feel more energetic and young. It is perfect for a girls' night out or a romantic night. Wear bodycon, wrap, and maxi pink dress and get a whimsical and romantic look.
Choosing The Perfect Dress Color
With so many tints and colours in the collection, picking the best dress colour may be daunting. The following tips will help you to select the best dress colour according to the occasion:
Take Your Skin Tone Into Account:
Different outfit colours suit various skin tones. For instance, a red or orange dress will look stunning if you have a warm skin tone.
Select According To The Occasion:
The occasion is the first step in selecting the best dress colour. Is the occasion formal or just a fun day out? Choosing the right dress colour will be easier.
Dark hues like black and blue are ideal for evening gatherings, while vibrant hues like red and pink are ideal for daytime occasions.
Pick A Dress Colour That Goes With Your Personality:
If you enjoy bright hues, pick a pink dress. Select a dress with a neutral colour if you want to seem classy.
Final Words
It's time to flatter your style with the elegant colours in the market. Select from the different dresses from VERO MODA: midi, maxi dresses, to sheath dresses and get a classy and elegant look with dresses of your body type.