DJ Shad India aka Shardul Patil : The rise of most influential youth icon in music industry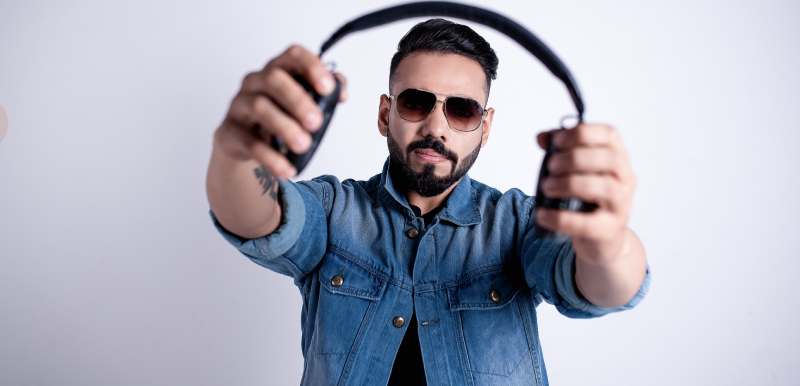 Before you start wondering, we tell you that DJ Shad India is an individual with diversified talents. He is an adage to versatility and can manage multiple things together. His multi-faceted personality and creative potential are what makes him stand apart from other people. Having his roots in India, and currently based in Pune, DJ Shad India is an inspiration to thousands of men and women. Being a caring, observant and happy go lucky person , he is an adorable human with strong family values who always has an eye for opportunity and societal good.
Being born and brought up in a middle class family DJ Shad India never let it stop him from dreaming big. Always an active student as a child and always lead in extracurricular activities. His constant learning attitude made him a great student outside class that further benefited him in his life.
As, speaking with him he says "Passion and vision are the most essential to be pursued and accomplished within ones lifetime to be successful.
He had grown up in middle class family, with a good moderate values. He says that till date Family has provided all necessities which was needed to him, but there is always a kick that every guys gets after his education in the field which he or she loves .
Somewhat same happened with DJ Shad India too, DJ Shad India was Always fascinated by dj Entertainment music industry as it always gave an opportunity to meet good people and vibe in a stress free manner, music is what he loved from childhood and always wanted to do carrier in music industry ,hence he decided to start his career from 2008 in dj industry
DJ Shad india then never seen back and recieved many achievements in life . Today he is a youth icon star among many other out there. His style of music is totally unique form others and crowd pulling . Why calling him a youth star is because of his versitle talent which is totally loved by the audience.
DJ Shad India have created many new EDM tracks which is loved by many and it got viral from all over across the country. He has got many followers on Instagram due to his work. Due to his work and talent he got an opportunity to work in film industry and also Made several songs as a Music composer in films too.
He does not wish to stop there and also have big plans for improvements in music industry as the time goes further.
We give best wishes to DJ Shad India for his future plans