Ekol Hospitals now in London!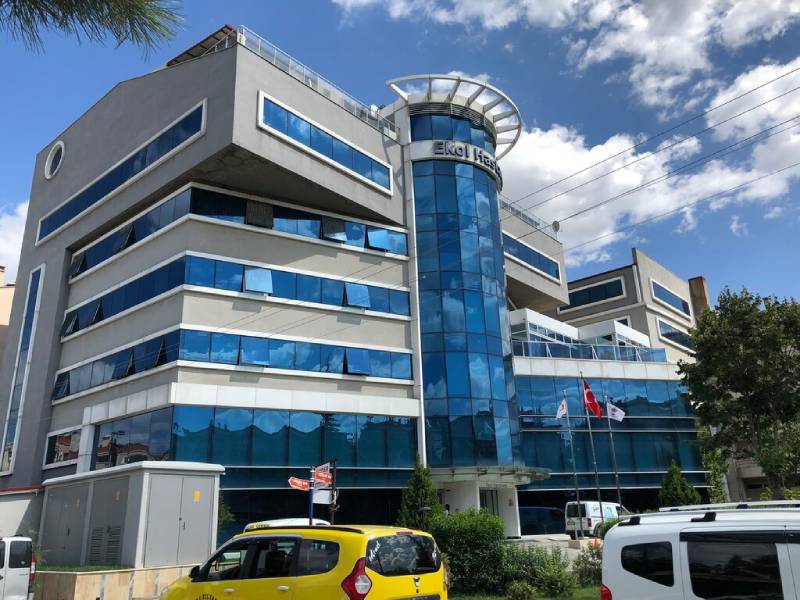 THE BIGGEST TURKISH HEALTH TOURISM PROVIDER FOR THE IRISH AND BRITISH CITIZENS IS NOW OFFICIALY IN LONDON!
Ekol International Hospitals in İzmir, Turkey founded by BAZ Group of Companies, continues to be the biggest health tourism provider for the Irish and British Citizens.
Ekol International Hospitals, founded in 2007 by BAZ Group of Companies in İzmir, was at first an E.N.T. Hospital being the first and biggest branch hospital of Europe in those years. In the following years, the successful surgery results and satisfied patients helped the institution grow each day, making it a general hospital with its 170-bed-capacity and +70 physicians consisting of Professors, Associate Professors and specialist surgeons.
"We Needed to Come to the U.K. to be among Our Patients"
The feature of welcoming +350 Overseas Patients monthly makes Ekol International Hospitals the biggest Medical & Health Tourism Provider in its region and Turkey with the highest satisfaction rate of %99,9. The hospital has around 200+ patients monthly from the United Kingdom and those patients are commenting on the services very positively and reporting their satisfaction about the fast and smooth service they receive combined with the successful medical interventions and the patient oriented approach from each member of the staff including the nurses, caretakers, translators and surgeons.
"We have more than 200 patients from the United Kingdom and our patients are very satisfied with the service they are receiving from our institutions. They were always asking if we had a branch office in United Kingdom so that they could make their bookings through a contact office from their home country. We have been thinking about this for a long time and now we have the good news for our patients."
Ekol Hospital continues its growth in the international arena by founding the company in England and opening the contact office there. "We needed to be among our patients," says Mr. Salih Baz, the Board Member of Ekol Hospitals Group. "In order to understand our patients' needs better, to take better care of them in the postoperative period and to answer their questions faster, we have now founded our company in the U.K. and opened our contact office in London which, in a short time, will be available for our patients to come in and visit us."
"We Will Soon Welcome Our Patients in Our London Office"
Ekol International Hospitals London Office will soon welcome its patients to provide more information about the procedures, treatment packages, healthcare services and help them with their bookings.
"Our London office will work as the Contact Centre and a Tourism Agency to help our patients with their bookings and inform them about our services. Even though the Internet, videocalls or voice calls are now 24/7 available all around the world with a fast pace, we know that speaking to someone "face to face" is always the best option to create a bond between the two parties. So, we are aiming to reach our potential patients through our office in London and create a bridge based on trust. Our former patients will also have the chance to visit us there and speak to our representative "face to face" so that we can make their post-operative follow up closely and in a better way." stated the Head of International Patients Department, Mr. Erken, after expressing the team's excitement about the office in London.
Ekol Hospitals London Office will be a Contact Point Between the Doctor and the Patient
Patients from the U.K. are very satisfied and happy about the results of their surgeries in Ekol International Hospitals İzmir. The London office will now be the contact point between the Surgeons and the Patients.
"We used to take our doctors to England, Ireland, Scotland, Germany, Switzerland and Austria to meet our patients there in conferences, seminars and meetings but now the doctors will meet the patients in our own office in London. This is a very good opportunity for the patients to ask their questions to the surgeons even before coming to İzmir for their operations. We are always aiming to serve our patients better and meet more than their expectations and that's why we can keep our growth in the international arena. We also have a private Airbus, which will fly our patients from Dublin and London to İzmir in an all-inclusive package, according to their needed medical interventions, in January 2021.