Exciting News From Singers Tuanna Gurdal and Vivek Nambiar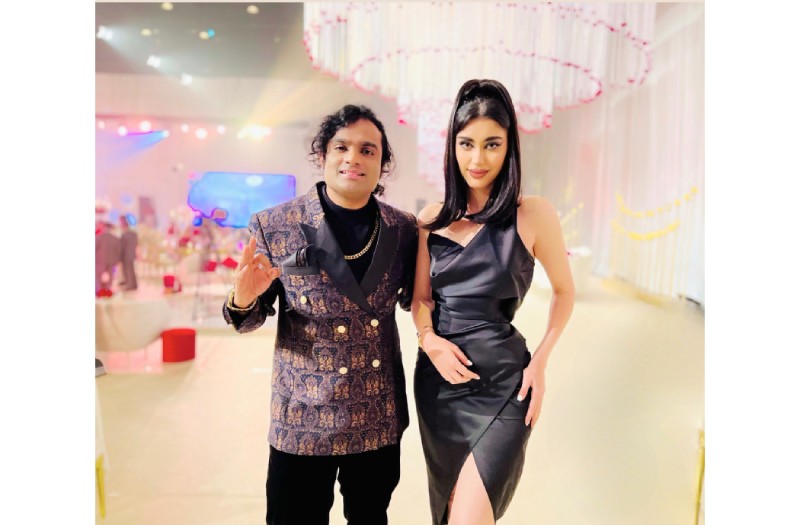 The fantastic Dubai-based duo Tuanna Gurdal and Vivek Nambiar are here again with exciting news. The duo is a perfect fusion of English, Turkish and Bollywood music and they love to show that at every chance they got.
Tuanna Gurdal, a Turkish Singer, Performer, and actress as well as Vivek Nambiar an Indian composer, vocalist, and performer were both performers in more than a thousand shows in many countries.
They are both known for "Tak Mera Jalwa (2020)" and "Nedey Nedey (2021)" which have received millions of views. These artists that have lots of hit songs to their names have exciting news for you. Not only are they releasing new music, but they're also premiering a brand new music video soon. This video is a Punjabi-Turkish original, and it's not to be missed!
Apart from their music, Tuanna and Vivek are also entrepreneurs. They recently started an ecommerce electronic gadget store called Electronicaly and the goal of this online store is to help you experiment with your passion while at the same time providing products at amazing prices.
If you are tired of non-stylish stores with lackluster selections, and boring gifts, you should consider shopping with Electronicaly.
So if you're looking for something new and exciting in the world of music, or if you're just looking for some great deals on electronics, be sure to check out Electronicaly.
How Can you get involved with their new project? Well, it's simple! Just head over to their website electronicaly.com and check out the latest products available at their online store.
They have products like wireless chargers, speakers, earbuds, Electric Heated Vests/jackets, lights, AI voice translators, levitating rotating potted plants, and many more unique gadgets.
You can also sign up for their mailing list to stay up to date on all the latest news and be sure to follow them on social media so you never miss a beat.
So whether you're looking for some cool gadgets to play with, or to decorate your home with exclusive lighting, their store has something for everyone.
There's no doubt that Tuanna Gurdal and Vivek Nambiar are two incredibly talented and passionate musicians. They're soon putting out a great new music video and also have an exciting new venture with their e-commerce electronic gadget store. So make sure you stay tuned for their new music video, coming out soon! You won't be disappointed and if you're looking for something new and exciting to purchase, definitely check out Electronicaly!