Find out all about Taydee Marie's journey to the top: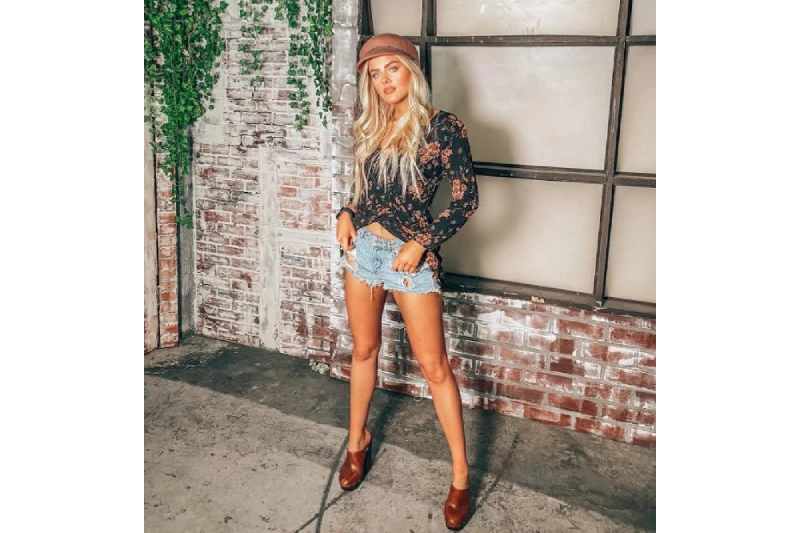 Taydee Marie is an LA-based singer, songwriter, model, and actress with a passion for storytelling. She was born in a small city in Arkansas, Searcy in the United States and according to her mother she was born singing and she has been performing for family and friends for as long as she can remember. Since her childhood, she danced and sang and could write songs, but this was unknown by others. It was her 15th Christmas when her parents gave her a keyboard as a Christmas gift. Since then, she took her keyboard lessons, by herself, following YouTube tutorials, and has been writing and composing her own songs ever since. As a child, she loved to be on stage and did many beauty pageants and was on stage everywhere, on most of the programs in central Arkansas. Her parents were in the ministry, so they kept on moving from place to place like Texas and Missouri, but were mostly in Arkansas.
Soon after completing her graduation Taydee found herself as a member of a rock band and she performed on stages like the Whiskey House of Blues etc. Later she started her carrier as a solo performer and worked whenever she got an opportunity to perform. She got offered for modeling and also to work as an actress. Soon Taydee was well connected to the industry of stars and models and was introduced to Andrew Lane the multi-platinum producer. While working with him on a certain project of an independent film company he approached her to sign her as one of his artists for his music company Drew Right Music. He literally also recommended her to many of his known companies getting her more opportunities. Taydee recorded several songs with Andrew and also wrote songs for other artists. Taydee has been collaborating on songs with the famous talented rapper Shawn Don. At present Taydee has released three songs and they are performing very well on the social media platform and many more to come soon.
As a songwriter, Taydee has been writing songs for many accomplished artists. Her songs have also been chosen for a movie. Taydee has also been writing songs for kids for the loft entertainment. In the field of acting, she has worked with Tom Cruise in the movie 'Maverick' and became Sag/AFTRA qualified
Taydee is trying her hardest and takes inspiration from music in itself as well as a love for the deluding success. The thing which has been bothering her was depression and anxiety which she is overcoming bit by bit. We hope to see more of Taydee Marie in the future, but right now, you can know more by following her website: