Founder of Authority Media Nafez Husseini Shares 5 Insights on How to Start and Sustain a Career in Digital Marketing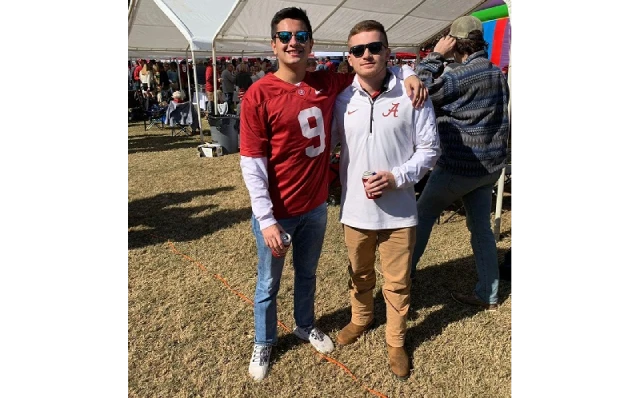 The current economic condition has put several businesses with mounting challenges. For some businesses, establishing a digital presence was not a key priority. However, to address the challenges, business owners are forced to make quick changes to their operations and strategies. Nafez Husseini is doing pathbreaking work in the digital space by growing the brand and reputation of clients manifold.
The necessity of web presence
In today's digital world, a website is the most important base for a consumer to gather information about a company and its products. Essentially, it is an online representation of the firm and can fulfill several roles — right from informing the user about what the company does to selling its products and providing customer care. Hence, it is important to ensure that a business must create the best possible experience for its users when they visit its website. One such industry that operated through the offline mode and is now migrating online is the education sector such as schools, professional coaching institutes, and higher education universities. These institutions have teamed up with digital learning platforms to prevent learning gaps among students. Most industry experts feel that for the edtech sector, the lockdown has proved to be an opportunity in disguise to take recourse to digital learning platforms like never before. Most students whose competitive exams have been deferred are now taking special classes online to resolve their queries, taking assessments, and revising high difficulty level topics. This period has seen a high demand for online coaching platforms that are not only user-friendly but also interactive like offline tuition centers.
New methods of engagement
Networking and partnerships play a key role in having a strong portfolio of clients. A time like this has entailed all events and knowledge forums to postpone and cancel their schedules. The stakeholders of such events have resorted to hosting webinars and using tools such as Facebook Live and Instagram Live to help businesses transition events from in-person to digital. Businesses can use Facebook Live and Instagram Live to help creatively engage, entertain, or inspire their communities. This is one of the inflection points in history where most businesses are exploring the digital space to grow and remain relevant. Having a strong network can help garner several such clients who are transitioning to the digital space.
The emergence of more online marketplaces
Traditional shoppers who believed in the look and feel of the objects before making a purchase decision are now adapting themselves to the new norm of buying products online to preserve their health. Working hard consistently to convince your clients of the need to have an online presence goes a long way to establish a digital marketing agency.
Revamping business model
Luxury business brands are re-evaluating their brick and mortar business model and implementing the omnichannel approach with an enhanced digital strategy to boost sales. Though several such brands are relatively nascent, these are witnessing an enormous push from both digital players who see this as an opportunity and large-scale brands who see this as a necessary supplement to their brick and mortar model. It is imperative to tap into this segment and invite clients and show the results of the power of digital marketing. Nafez hires top talents in her team who have the same drive to attract potential clients and suggests to others the importance to choose the right talent to grow and sustain in the digital marketing business.
Creating distinctiveness
It is important to have unique features incorporated in digital marketing practices to emerge as a differentiated player in the industry. Being uncommon amidst the uncommon is the adage that Nafez believes in. She ensures that her clients portray that distinctive value in their digital marketing initiatives whether it is conducting online awareness campaigns, designing their websites, or undertaking influencer marketing.
The need of the hour calls for immediate transition to online mode through existing tools and resources. Having an internet presence, transacting online, and staying engaged with customers, creating a unique value proposition, and coming out of the traditional marketing mindset are the top five priorities for businesses to survive these trying and testing times. Nafez understands these client requirements through her years of providing services to clients and has grown her businesses through the fundamental understanding of clients' requirements.